Home renovations can be very exciting, but there's often so much we need to consider when getting any upgrades done. That's why it's helpful to have tips for buying a wrought iron door to get you through the process and ensure you don't miss anything. With that said, here's your complete wrought iron door buying checklist to review when getting your new door!
1. Decide if you're ordering a custom door or buying a premade door.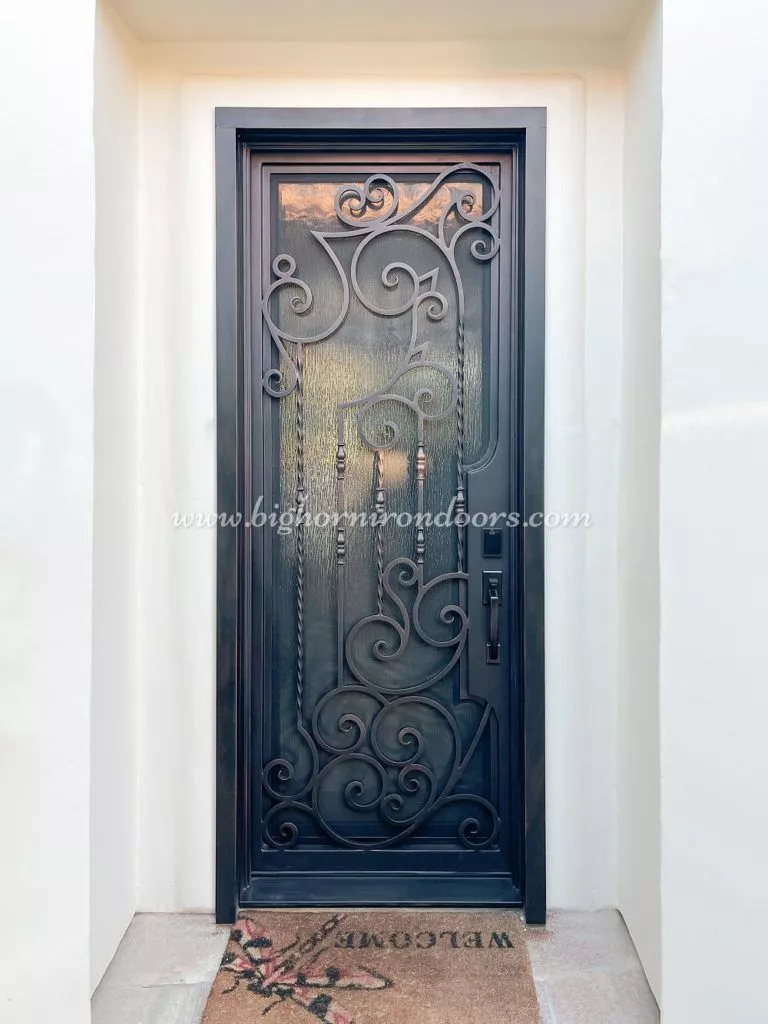 When you're getting a new wrought iron door, you generally have two options: buying a door that's already been made or ordering a custom-made door. They each have their benefits and drawbacks, so you need to decide based on your priorities.
When buying a premade door, you're limited in the designs and builds available to you. You may end up in the position of finding the near-perfect door, with just one thing you don't like about it. However, these doors are cheaper than custom doors. Also, you don't have to wait for them to get built, so you'll be able to receive the door more quickly.
At the cost of extra money and time, you do have the option of ordering a custom door. With that, you'll be able to guarantee you receive the perfect door. If you're not sure what customization choices are available, here are some common options for you to pick from:
Swing — Choose whether your door will open left-handed or right-handed, and whether it will be an inswing or outswing door. Learn about the benefits of choosing either inswing or outswing on our blog.
Glass — Decide between a selection of different decorative glass to include in your door. Learn about the impact of your glass choice on our blog.
Finish — Select one of many beautiful metallic colors for your door. Need help with the selection? Read our article on door colors for some inspiration.
2. Measure your door's rough opening.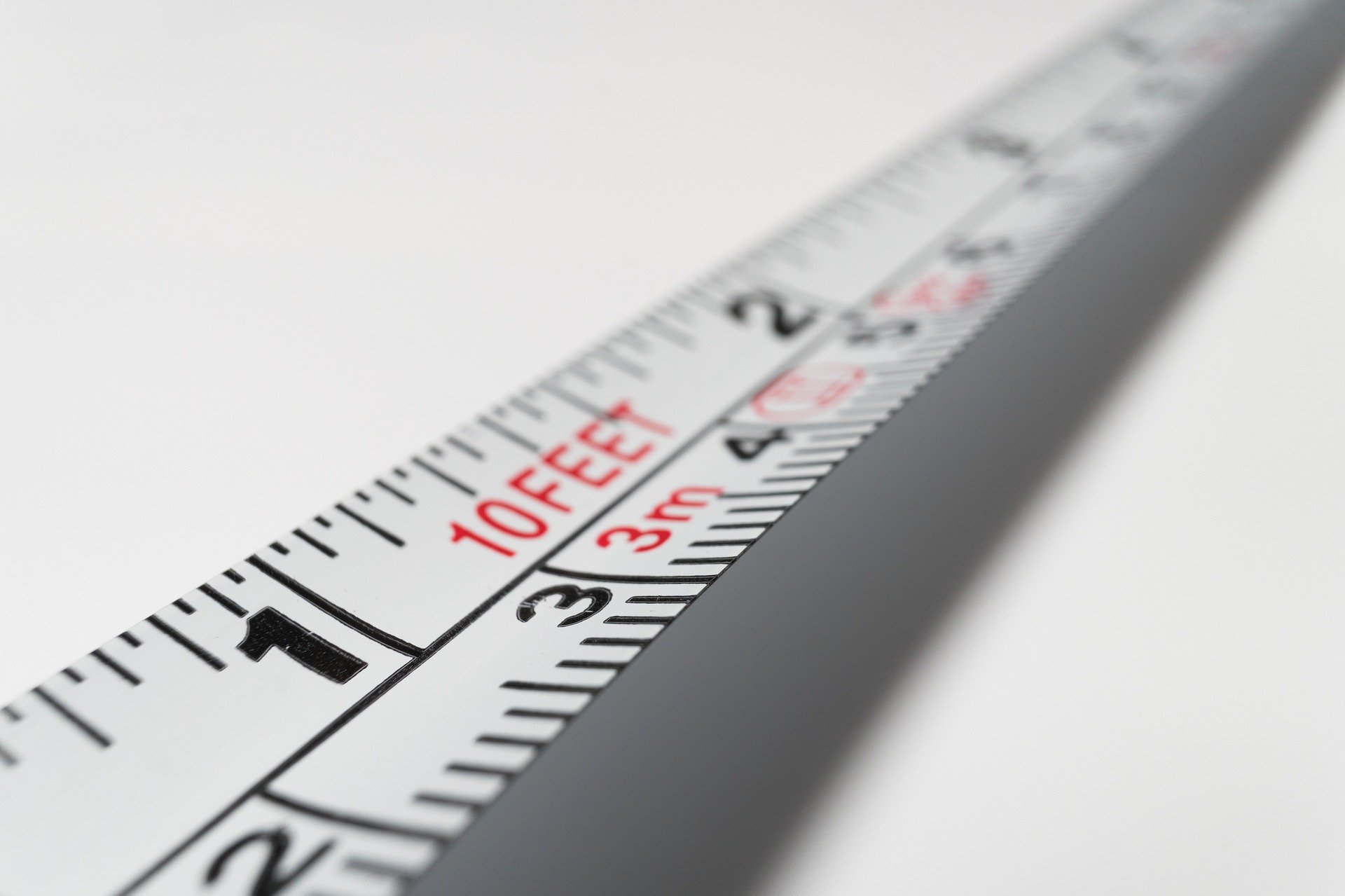 Before you can go about buying any door, you need to measure the rough opening of where you're going to put it. The rough opening is essentially the space in your home where the frame will be attached. Taking the time to measure the rough opening before buying a door will save you a lot of time and trouble in the future. Accidentally purchasing a door the wrong size means there will be more work later on. While it is possible to adjust your opening to fit the door you bought, it's much easier to take some measurements and buy the right-sized door.
3. Figure out your home's architectural style.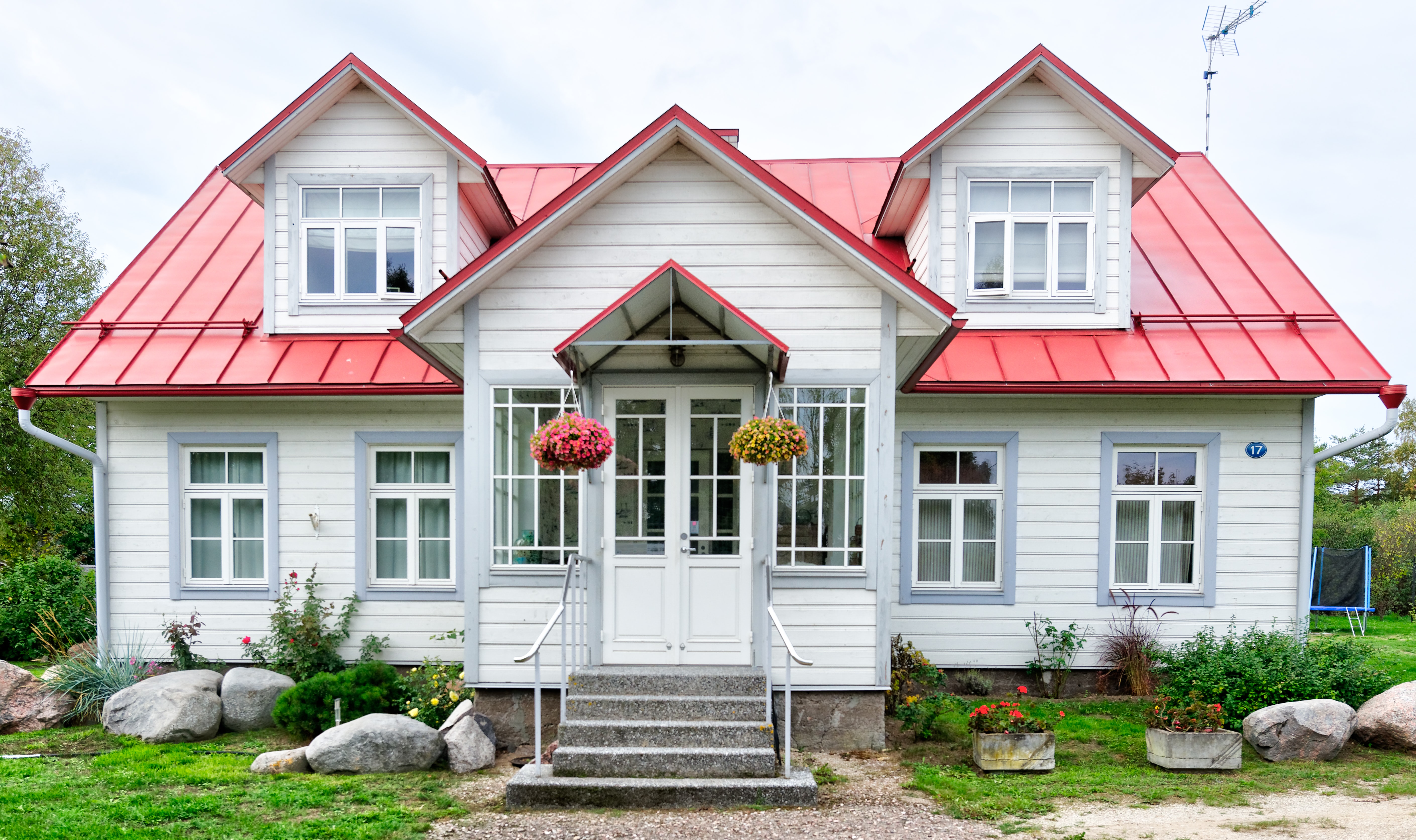 The next step to take before delving into different doors is to learn about your home's architectural style. This will inform you about what kind of door you can get that will really fit with the look of your home. This way, you won't end up getting a door that appears nice on its own but doesn't look right on your home. You don't want your house to stand out because your door is an obvious mismatch.
If you need help finding out the architectural style of your home, you can easily find out by searching online. A good way to get started would be by browsing the infographics rounded up by 99% Invisible, as they're excellent visual aids. Once you know what style your home is, you can easily learn more about it online and which sorts of doors would fit it best.
4. Choose a company to purchase your door from.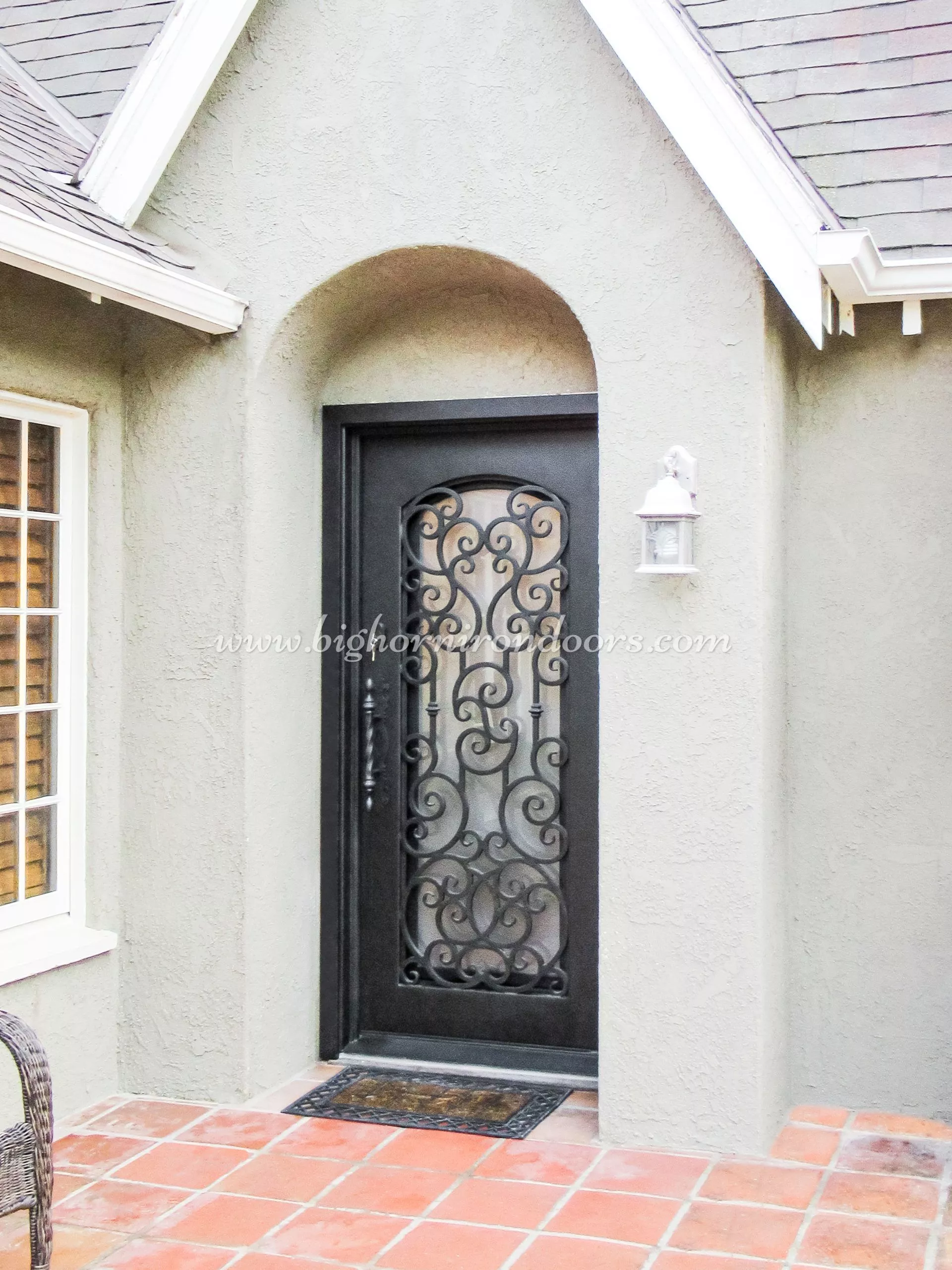 Finding a quality door for your home starts with finding an exceptional door company, preferably one that specializes in wrought iron doors. Don't be afraid to take some time investigating many different companies in your area and speaking with them about their products. Look through galleries and reviews for different companies so you have all the information you need to choose the very best business! When it comes to home upgrades, it's essential that you're getting the best services.
5. Pick out your favorite door design.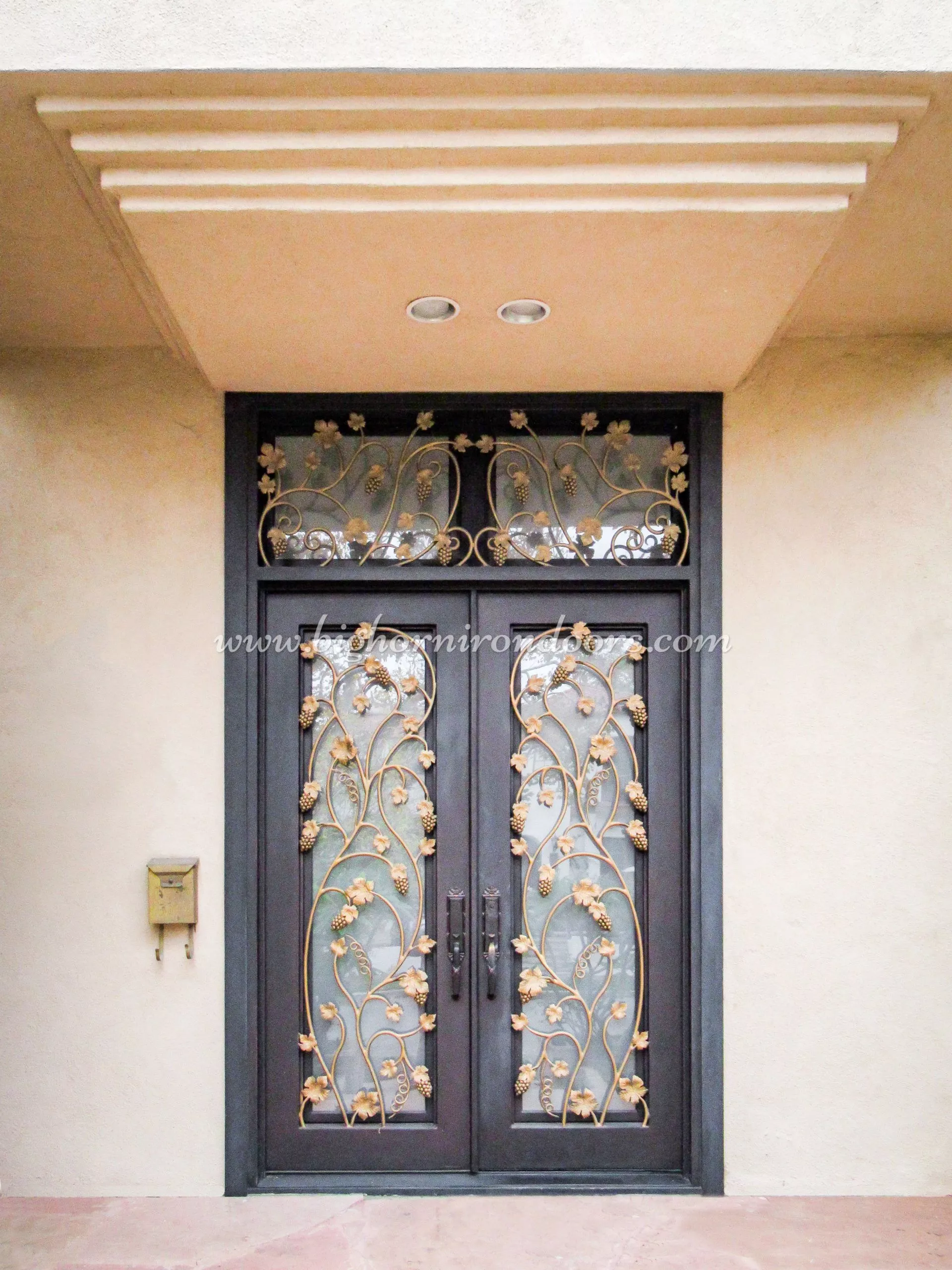 Once you know your home's style and the company you want to purchase or order from, it's time to pick out the design of your door! While you want to stick with something that will match your home's style, it's just as important that your door looks appealing to you. Taking a look through the company's shop and gallery will show you what your options are. Even if you're getting a door custom-ordered, I would suggest looking through what they have in stock. This way, you'll have a better idea of what kind of designs you like in a door and what this company is skilled at providing.
Interior vs. Exterior Doors
When choosing your door's design, it's also a good idea to keep in mind where the door will be going. What's especially important is whether you're looking for an interior or exterior door, as the type of door you'd want in each case varies drastically. If you are getting an interior door, it's essential to keep privacy in mind. Bedroom and bathroom doors need more privacy than kitchens and living spaces, so just be conscious of the amount of glass in the design you're choosing.
6. Purchase hardware to go with your door.
Every door needs the appropriate hardware to go with it. Generally, that means purchasing the right handle and lock set to go with your door. I would suggest choosing the hardware after you've picked out your door, as you want them to be matching in style and color. At this time, you'll also be choosing the type of handle you want, such as a pull handle or a doorknob, and what kind of lock you'd prefer for the door.
7. Learn how to maintain your new door.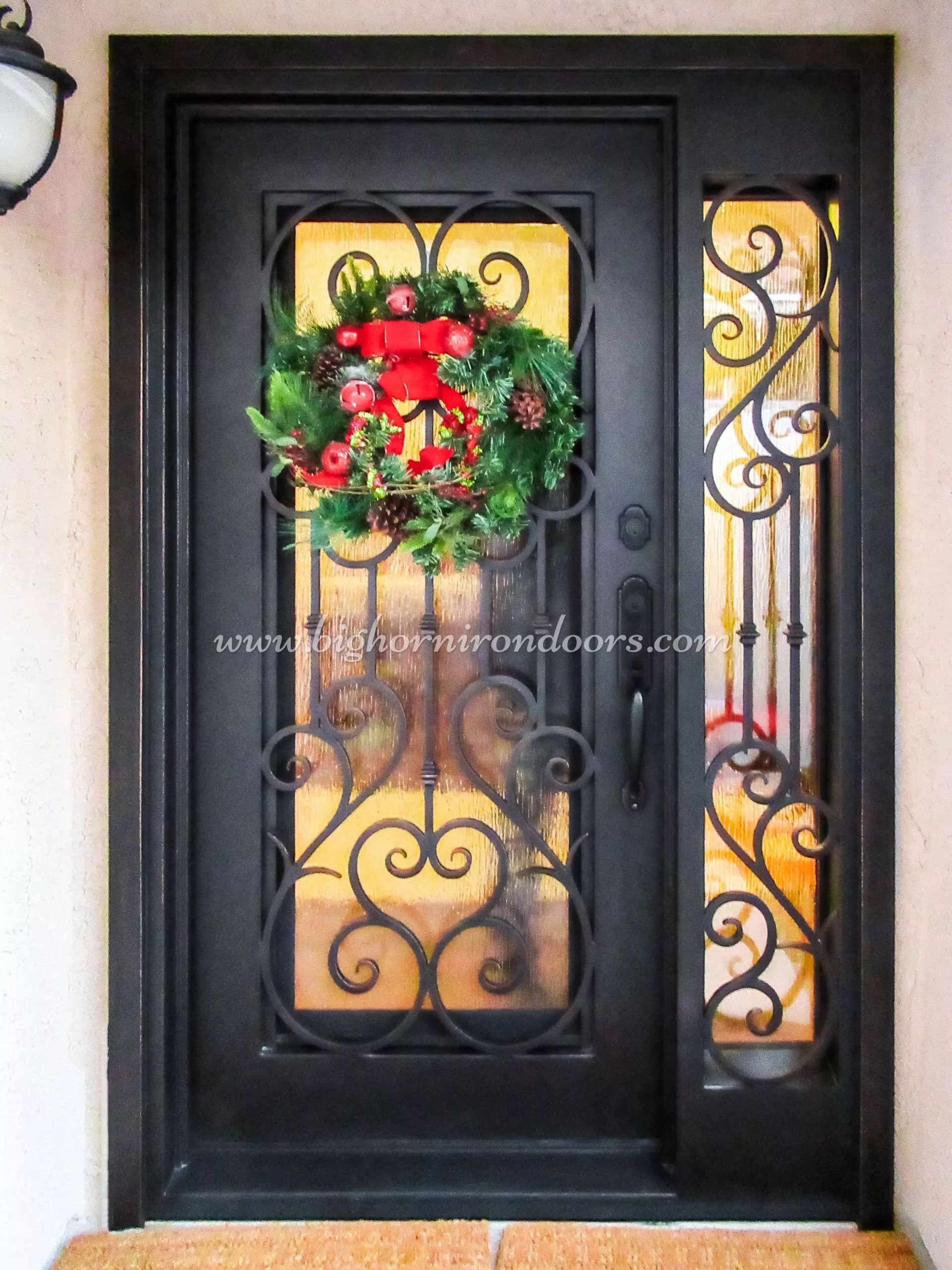 Wrought iron doors can last a long time, even upwards of 30 years when they're properly taken care of. The caveat here is that they need to be taken care of. They are relatively low-maintenance compared to other doors, but there are still measures you can take to lengthen your door's lifespan. While waiting for your door to arrive, take some time to learn about the maintenance it requires. To help get you started, our blog contains plenty of information on wrought iron door maintenance.
Look or Your New Door Today!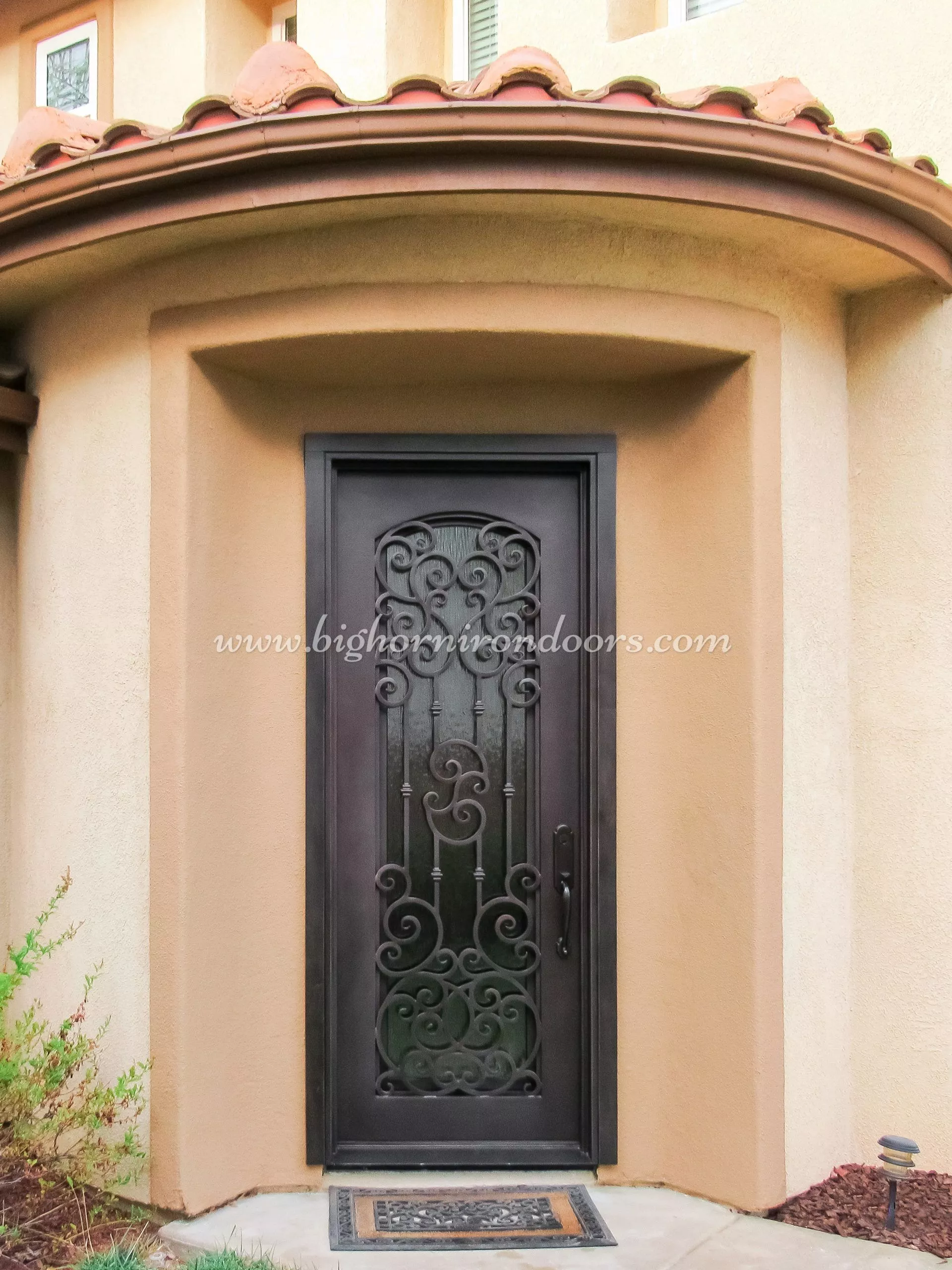 With all the decision-making you have coming up, it helps to get started on your research early. When you make it to the company choice stage, consider giving Bighorn Iron Doors a call. Our friendly staff would love to talk with you about our company, our products, and what we can provide for you. 
As a company that specializes in wrought iron door design and construction, we always provide high-quality doors that our customers love. You can choose to buy one of our doors in stock, or you have the option of ordering your own custom door. Contact us to learn about our customization options and ordering process.