Are you planning to upgrade your home with a new steel French door? That's a great choice, but there's still a bit more planning to do before you go ahead and order your door. Home upgrades can be expensive, so it's crucial that you get your money's worth in the end. Follow this steel French door buying checklist and you're sure to get what you're looking for!
Picking Your Perfect Door
What you need to do first is pick out the door you want to purchase. However, you shouldn't just choose the first door you come across that you find appealing. Following these tips for buying a steel French door will really help you make the best choice for your home so you're guaranteed to be happy with the decision you've made.
1. Custom or Pre-made?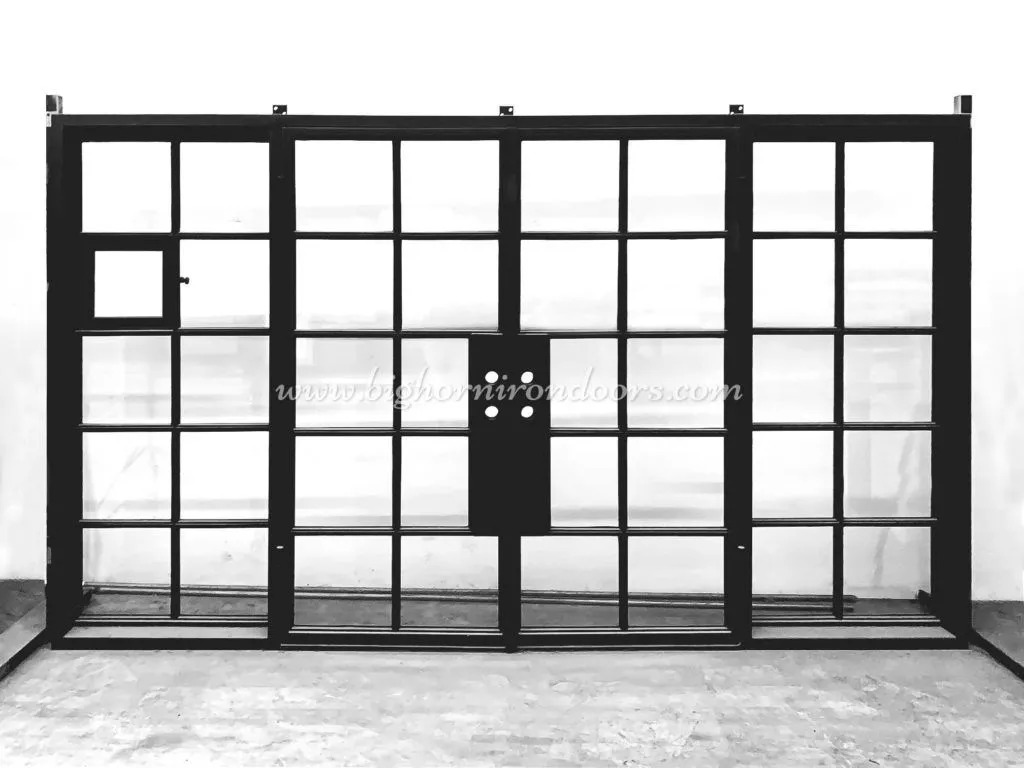 When purchasing a new steel French door, you can either buy a pre-made door or custom order your own. With a custom door, you'll have the freedom to choose all the designs and features you're looking for that will make the door just right for you. This is the more expensive option, but most find that price worth it to receive all the features they seek.
On the other hand, pre-made doors won't offer you that same flexibility. Most of the time, you'll find doors that are mostly perfect, with maybe a feature missing. However, that deal is sweetened by the fact that they cost less than a custom-made door, and you won't have to wait for the door to be crafted. Plus, there's always a good chance you'll end up finding a pre-made door that has everything you desire.
2. Location and Design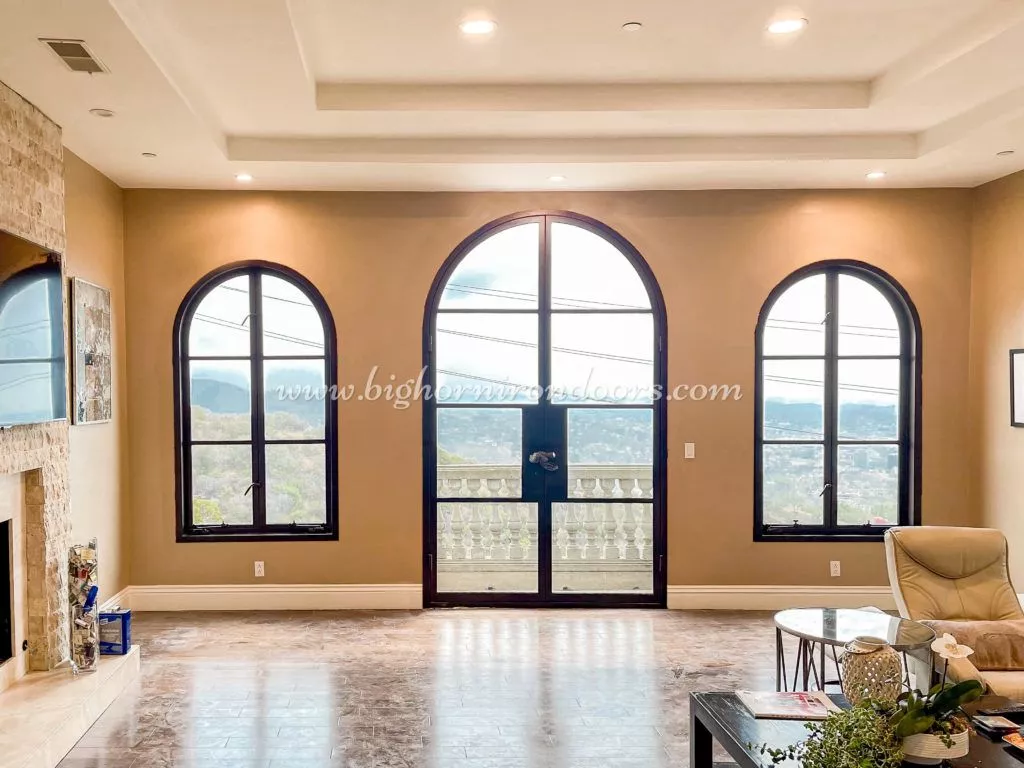 Where you're putting the door and the kind of design you're looking for are key factors in your decision for what door you chose to buy.
Steel French doors come in a variety of styles, some of which might be better suited as exterior or interior doors. For example, arched double steel French doors with a large transom would make a standout entryway for your home, but they wouldn't be ideal going into your kitchen from the hallway. On the other hand, sliding French doors work fantastically inside of any home to create stylistic divides.
Research the different design options for steel French doors before buying one so you know all your options. You wouldn't want to miss out on a great design for your home because you didn't know it existed.
3. Glass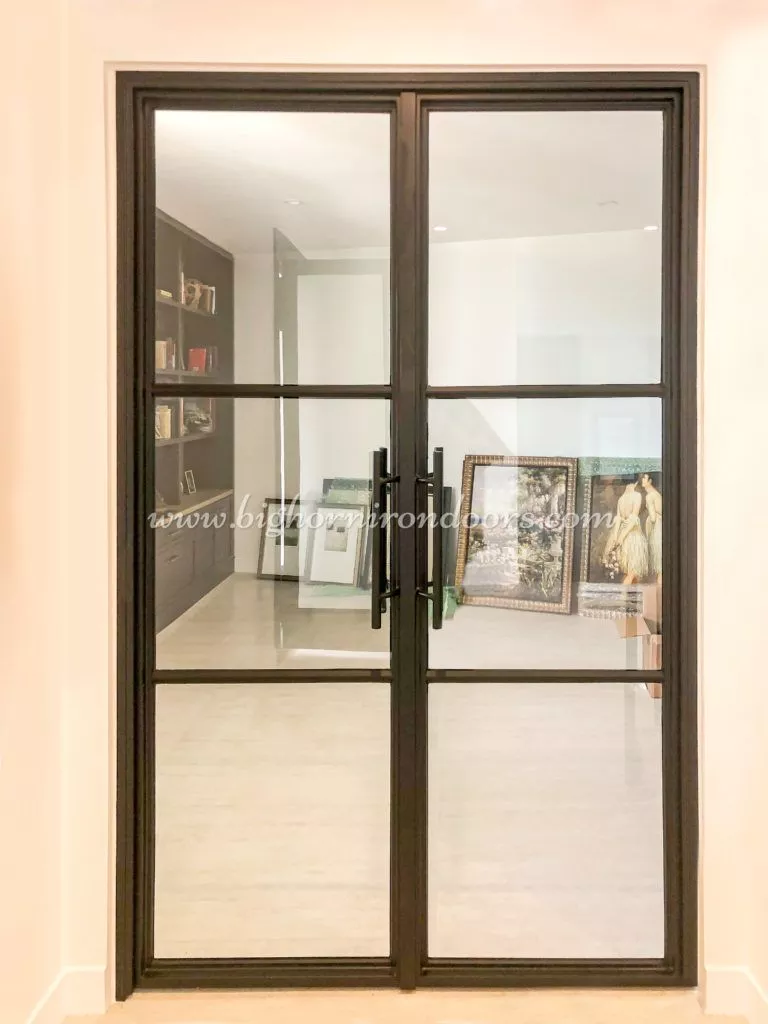 As steel French doors are primarily comprised of glass, your choice of glass is an important one. If you want to maximize the amount of natural light in your home, then you'd want to use the standard glass you would use in your windows. On the other hand, if you'd prefer more privacy, then decorative glass is your best choice. 
Decorative glass is really neat because there's a range of privacy versus natural light that they provide. For instance, some decorative glass will offer a minimal amount of privacy while still allowing plenty of natural light and vice versa. You can also find decorative glass that lands more in the middle of the spectrum. For those living in hotter regions such as Texas, decorative glass provides the added benefit of keeping homes cooler because of the restricted sunlight.
Following Through on Your Purchase
Once you know exactly what you want in your door, it's time to take steps toward the actual purchase.
1. Measure for Fit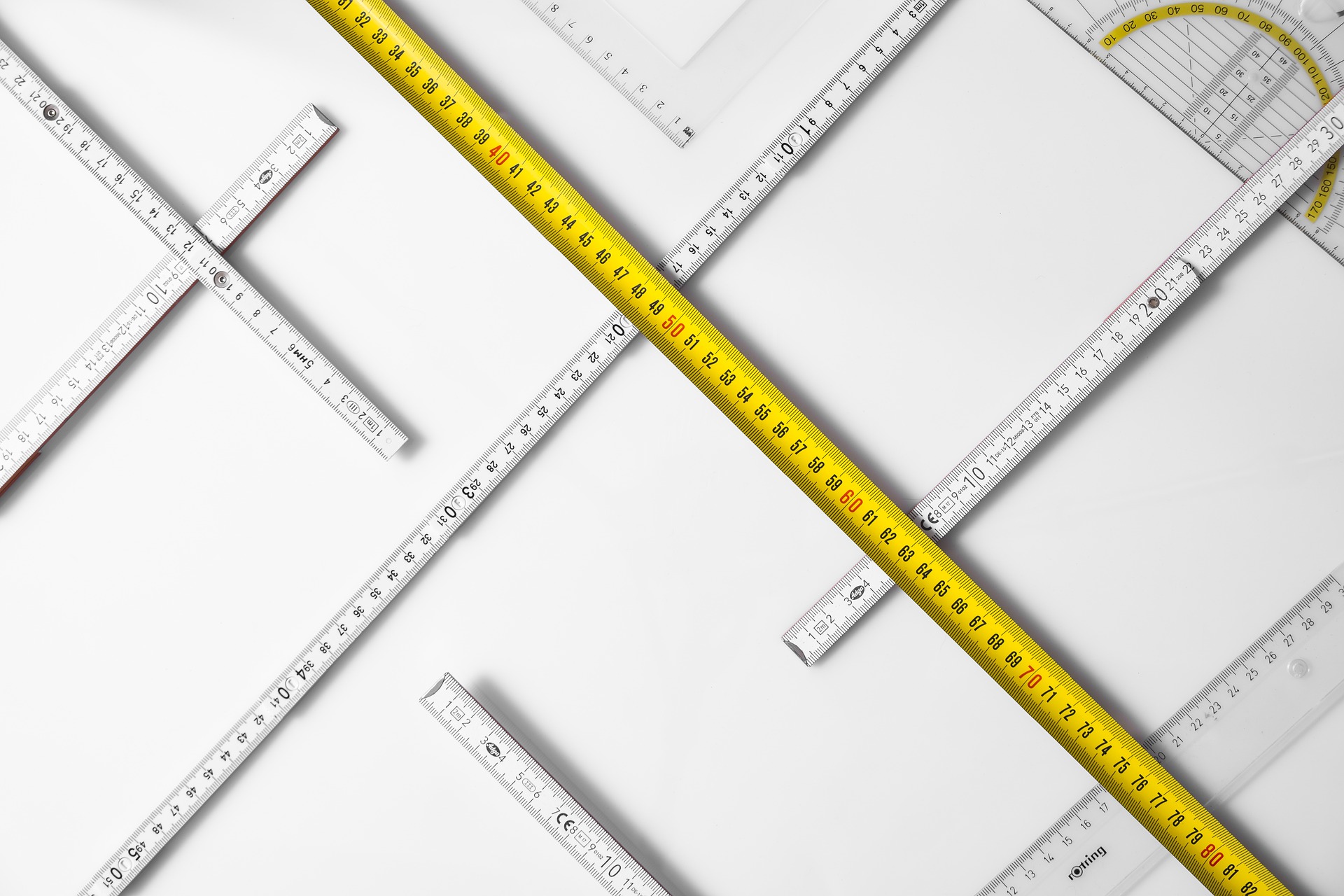 Before placing your order, you need to measure the opening in your home where the door will be going. This will ensure you're ordering the correct-sized door. While lots of people would prefer to skip this step, it is an important one. Taking the time to measure where your door is going is worth not having to make adjustments to your home later. While it is possible to change the opening to fit your door, it's so much simpler to measure before buying.
2. Choosing a Company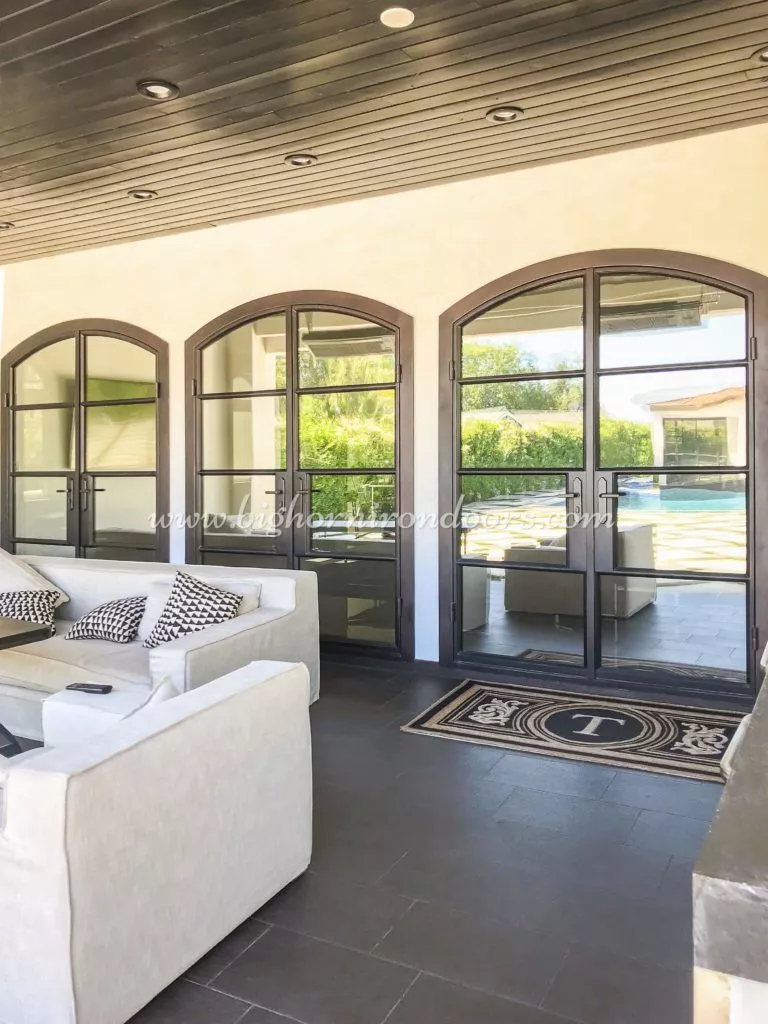 Your next step is choosing the company you want to purchase a door from. If you want the best quality door, that means you need to get it from one of the best businesses around. As you're planning on buying a steel French door, it's important that the store you pick specializes in designing and building that kind of door. That way, you'll know that the company has the knowledge and expertise required to provide the quality of door you're looking for.
Once you've narrowed down your choices, don't be afraid to spend some time investigating those companies. Check their reviews online to see what others say about them. Look at their gallery or their portfolio of previous work. Finally, give them a call and talk with them. Let them know exactly what you're looking for to make sure they can actually provide that for you. This may seem like a lot, but when you're investing in a home upgrade, you need to ensure it pays off.
3. Buying Hardware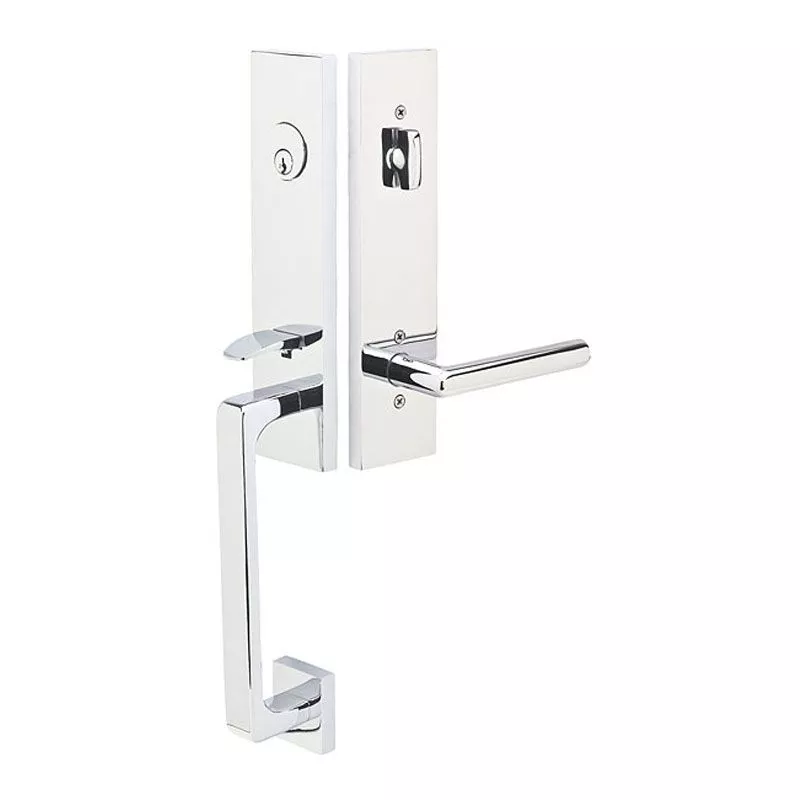 Once you've chosen the company you want to work with and have ordered your door, it's time to pick out the hardware to go with it. This boils down to the handles and locks you want. It's important that you do this after you've ordered your door so you end up getting a set that matches the style and color of the door you ordered. You can also decide what type of handle you'd prefer, such as a pull handle or traditional doorknob.
4. Maintenance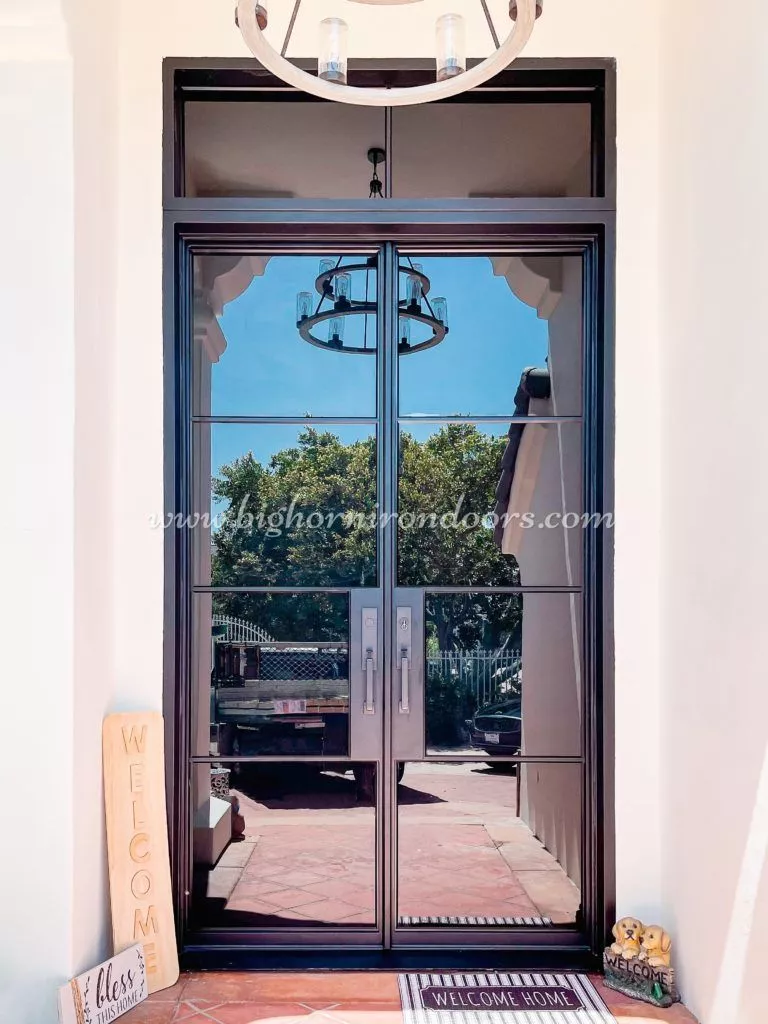 Finally, once your door and its hardware are on the way, you can spend some time researching how to take care of your door. Steel French doors are extremely durable and built to last. However, they do require a bit of upkeep, as all doors do. Being made of steel, they're low-maintenance compared to other doors, but you need to be wary of your door rusting. Rust is easy to prevent and get rid of as long as you know how to do it. You can easily learn how to maintain your door through our blog.
Get Your Next Steel French Door from Bighorn Iron Doors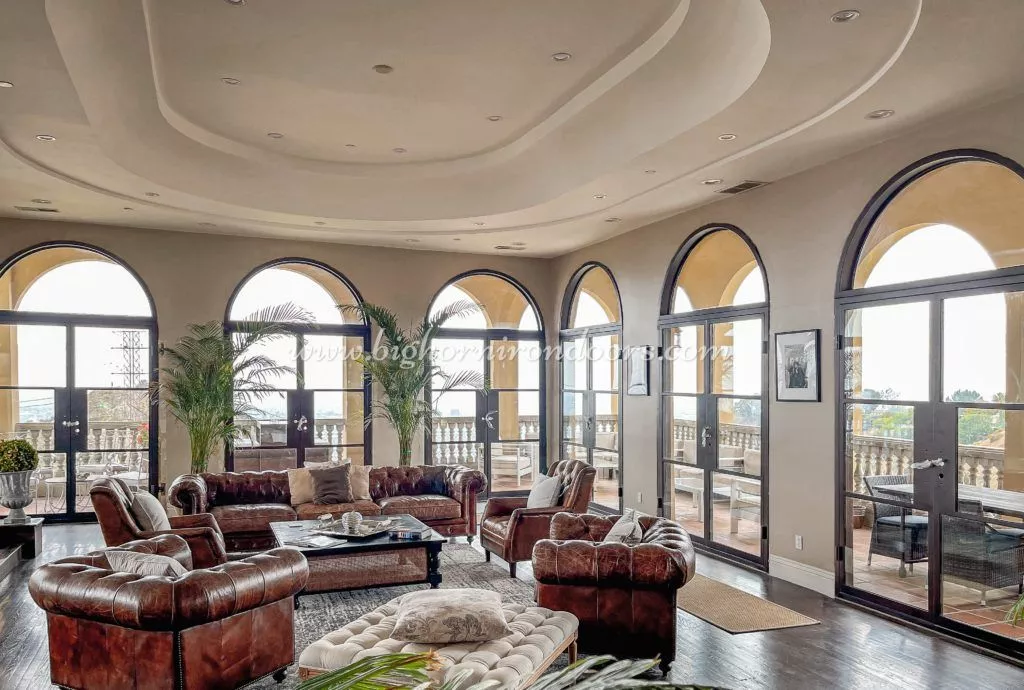 At Bighorn Iron Doors, we specialize in designing and crafting wrought iron and steel French doors. You can take a look through our gallery to see our previous work that our customers have loved. Get in touch with our helpful team soon. We would love to chat with you about what you're looking for to improve your home and how we can provide that for you.
Whether you want to buy a pre-made door or order your own custom door, we're here to provide residents of Texas with the high-quality steel French doors you're looking for. Contact us by calling (833) 811-7199 or filling out our online form to learn more about us and our new products.