Wrought iron doors are trending these days for many reasons. They're durable, long-lasting, and come in many different styles to suit every type of home. Because of just how many options there are available to you, looking through every design could take a while. Instead, let's take a quick look at our five best wrought iron doors to spark your interest!
1. Elite 2773 RH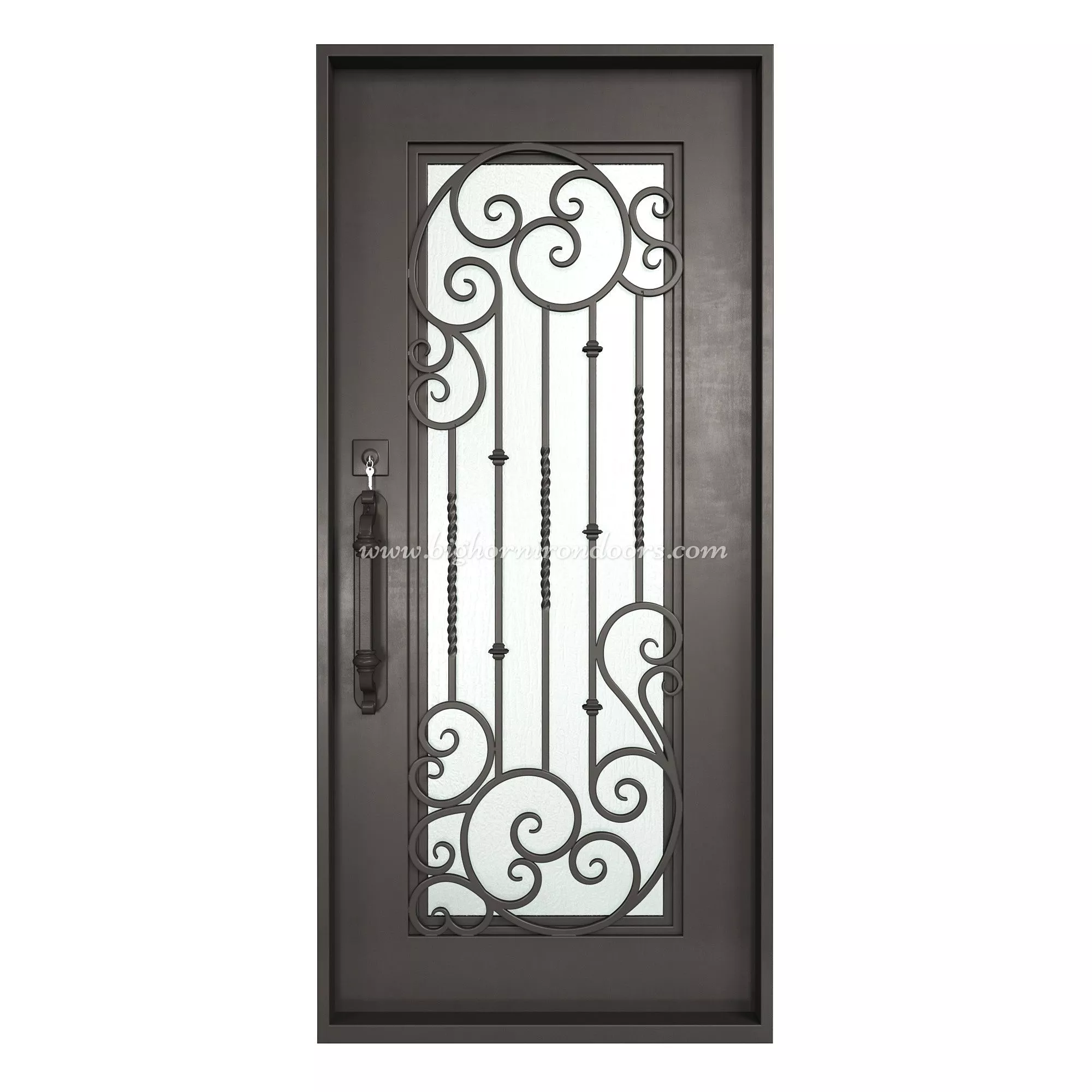 Our very best-selling door is this gorgeous single-door design. The simple square shape with its detailed center makes this door a great option for many architectural styles, especially in Mediterranean-style homes. This wonderful door is finished in medium copper and is fitted with some stunning rain glass. Being a standard size, this door easily fits the entryway of most homes, which makes it a convenient option for homeowners.
2. Tampa RH & LH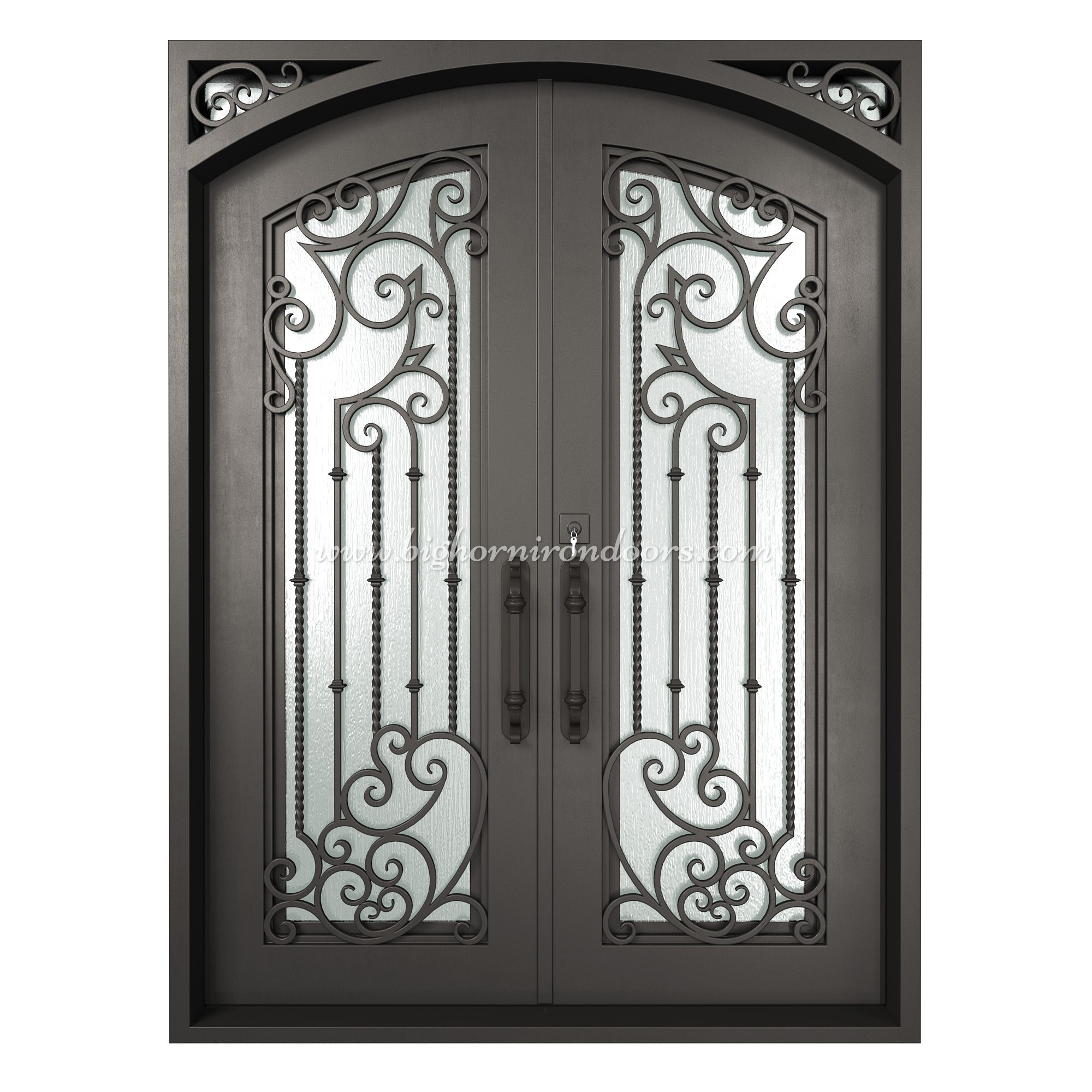 Our next best design is the right-hand swing Tampa, directly followed by the left-hand swing Tampa, clearly marking this design as one of our most attractive. This arched double wrought door design in a square frame is a great fit for any home wanting a grand entry without needing to modify the shape of a standard entryway. As with our bestseller, this door has a medium copper finish and rain glass. With its stylish appearance, it's clear why this is the preference for many Texas homeowners.
3. Denver RH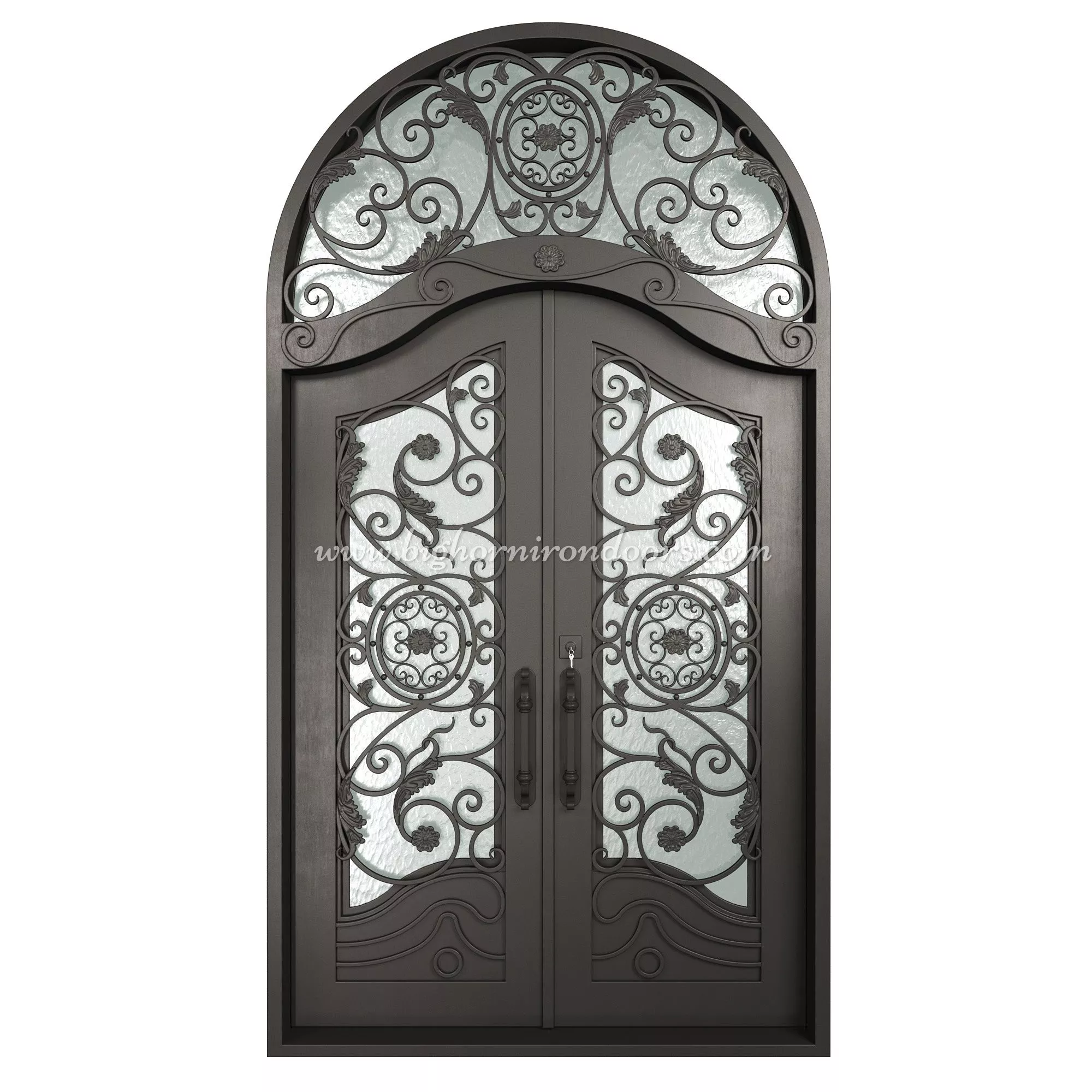 As the third choice on our list, it's instantly evident why this design is so popular. The arched transom, unique shape, and amount of artwork on this piece make it a truly compelling door. The medium copper finish and the flemish glass just adds to its beauty and appeal. The large and gorgeous transom, along with the uniqueness of the door, makes it a perfect fit for the Mediterranean home. Any home with this entryway would immediately stand out to all passersby, impressing neighbors and visitors alike.
4. Elite 2773 LH Double
Number four on our list comes as no surprise, as it's the double door version of our best-selling door. This is once again perfect for many architectural styles, so it can easily fit any house whose homeowner wants a large and welcoming entry. This one also has a medium copper finish but comes with sandblast glass instead of rain glass.
5. Essex RH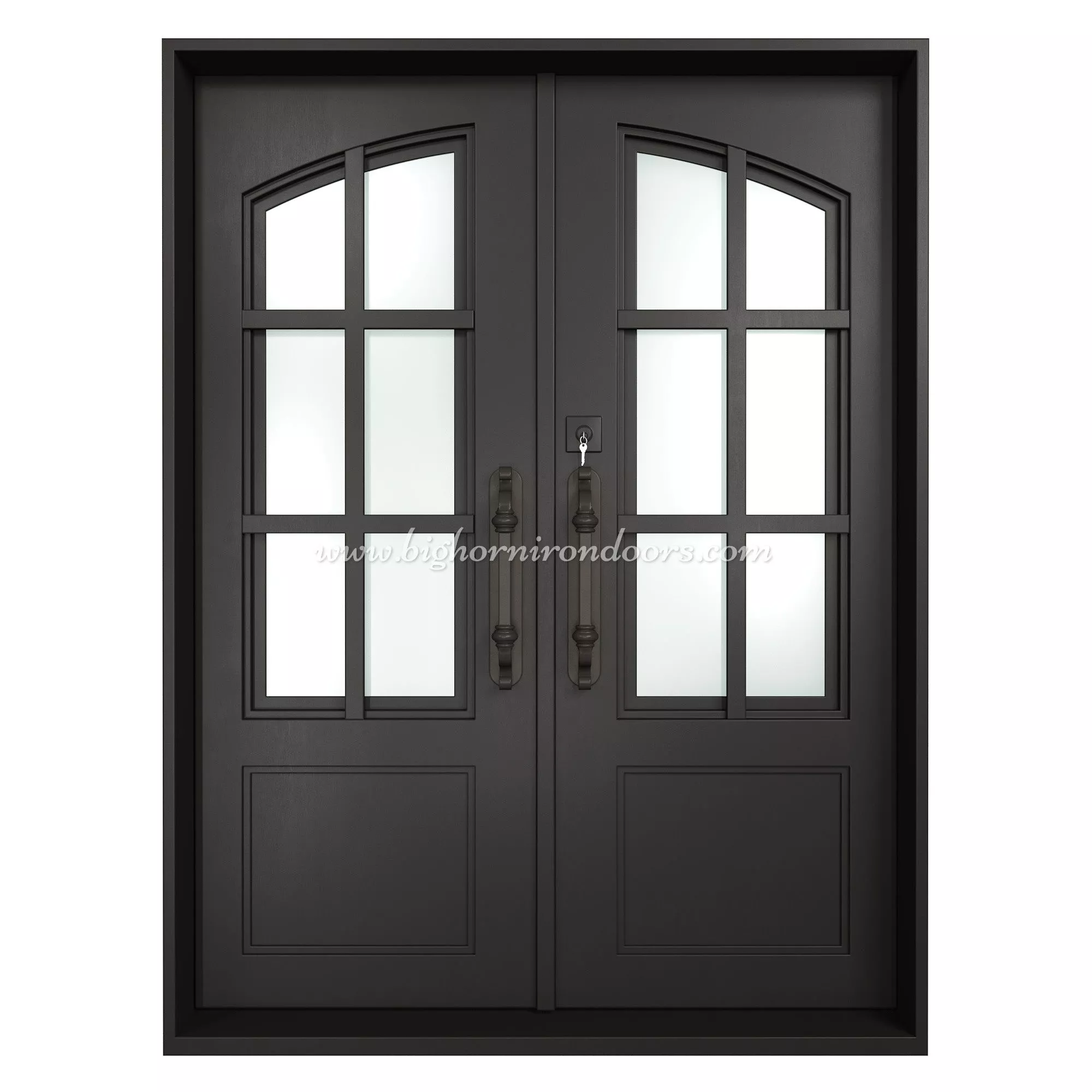 Our fifth most popular design is far more simple than the rest, but that's where its desirability stems from. The simple yet bold design makes it a perfect fit for modern and contemporary homes wanting an exceptional entrance. The flat black finish and sandblast glass only adds to its allure.
Ordering Your Own Custom Door
If none of our best iron doors quite fit your style, don't worry about it!  we have a preset choice of designs on wrought iron doors that come in customizable and stylish designs and provide security through the door outline. We also offer custom-made doors so you can be sure to get the ideal door for you and your home. For a quality wrought iron or steel door, contact Bighorn Iron Doors' friendly team today. We'll be happy to tell you all about our products and how we can create your perfect door!
To explore the best options for your home's entrance, check out our blog post on "Personalize Your Home With a Right Wrought Iron Door" which will guide you in choosing the perfect design for your home's aesthetic.