Knowing the different parts that form a wrought iron door makes shopping for a new one much easier. Understanding the specifications you can ask for means you'll be getting precisely what you want, especially if you're ordering a custom-made wrought iron door. Let's take a look at all the different terminology you could ever need to know so you can be confident about what you're asking for the next time you go door shopping.
Wrought Iron Door Parts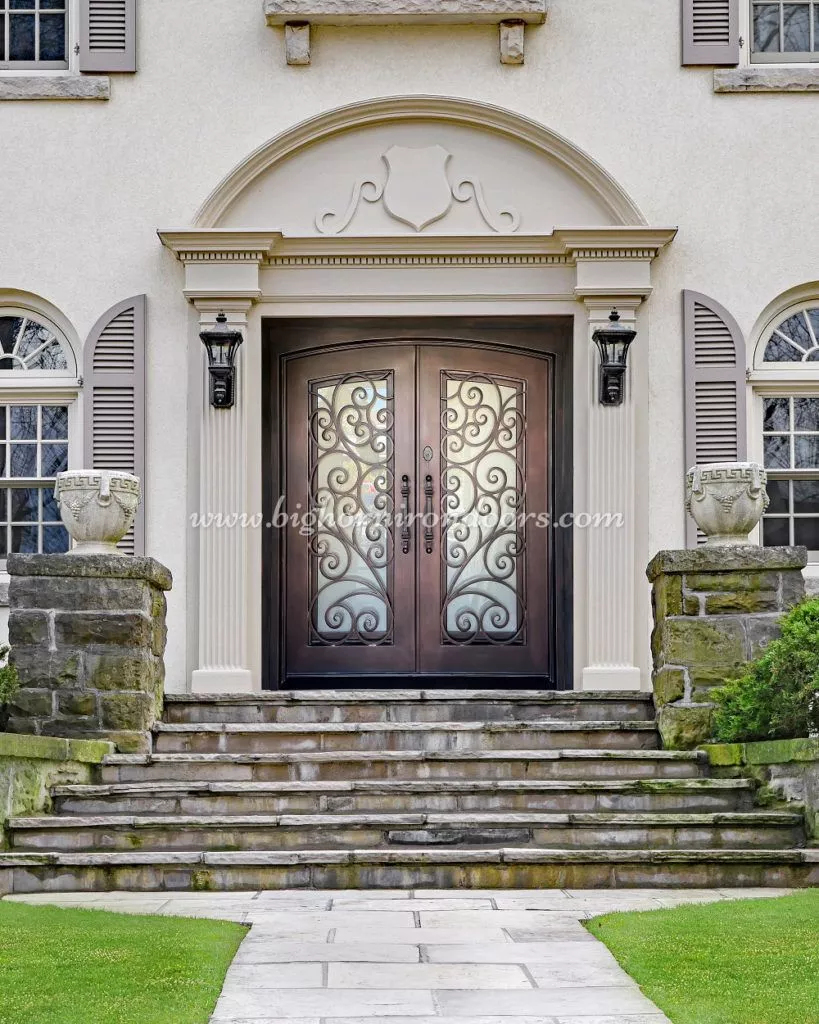 There are plenty of parts that make up a wrought iron door aside from the door slab itself. The following wrought iron door parts are all helpful to know when discussing or looking at doors in the future:
Door Frame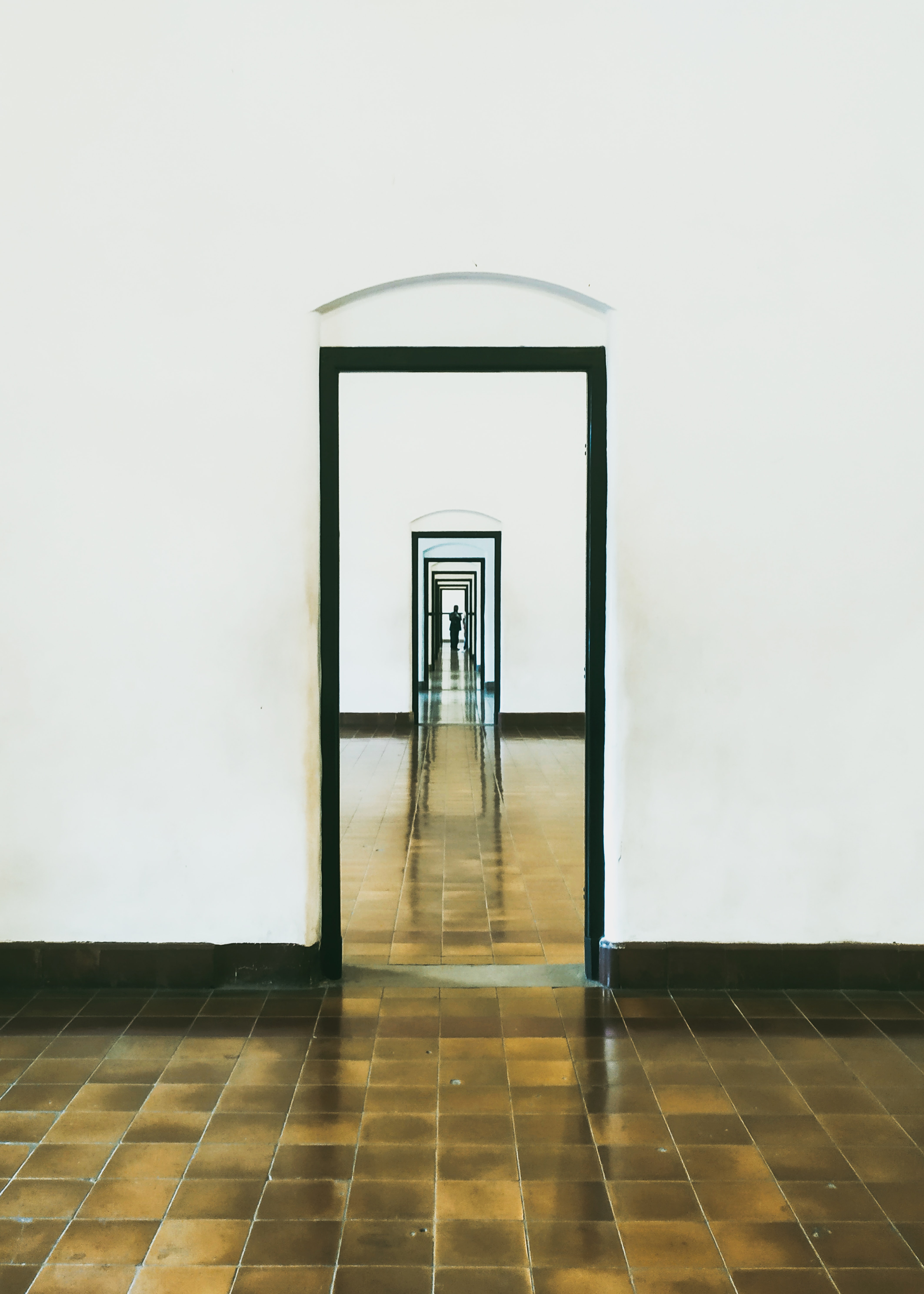 The door frame is the entire casing that goes around the door and contains multiple separate parts on its own. This is the part of the door that gets secured to the opening or the entrance of your home.
Door Jamb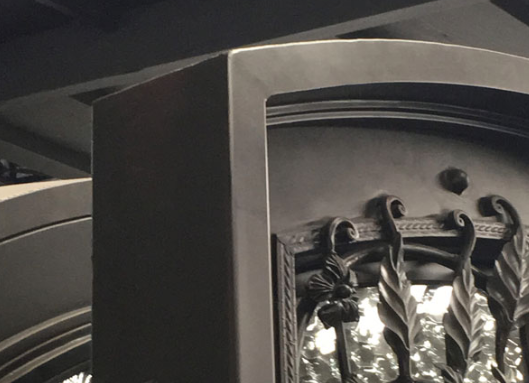 The door jamb consists of the two vertical sections of the door frame.
Threshold
The threshold is the door's sill and is considered the transition between the outside and inside of your home (for an exterior door). The threshold of a wrought iron door is welded to the jamb, making it highly durable against the high volume of foot traffic it receives.
Door Astragal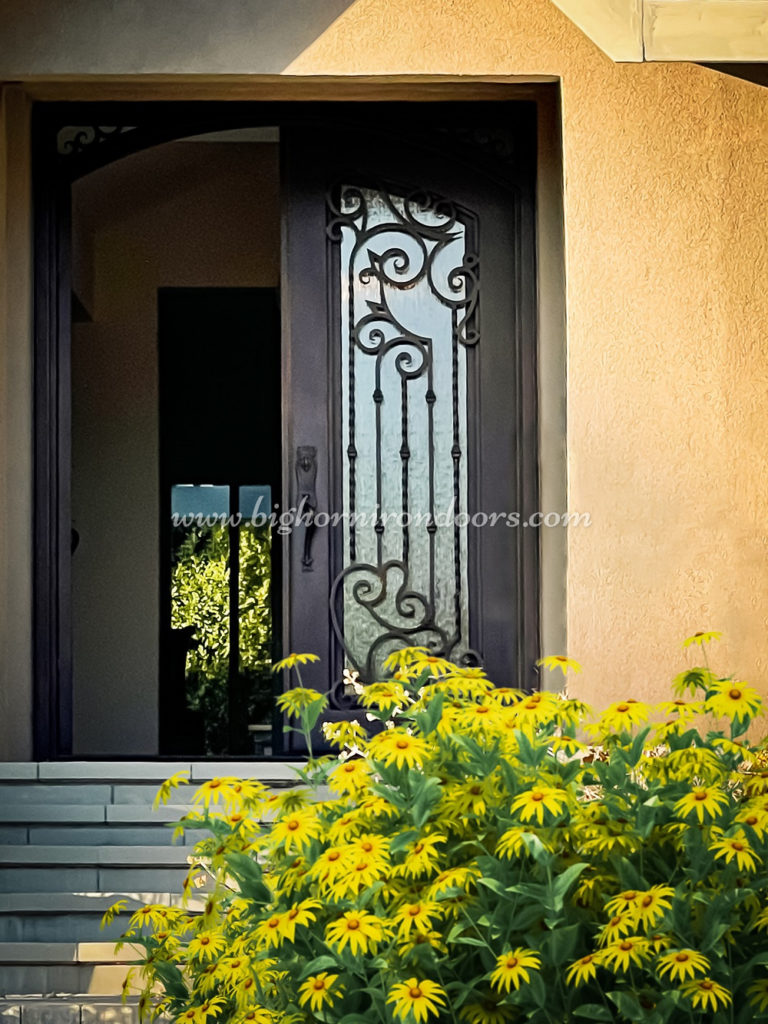 For double doors, the door astragal is the vertical piece that goes in between the two doors. This is meant to seal any gaps that would leak air, water, heat, or sound.
Transom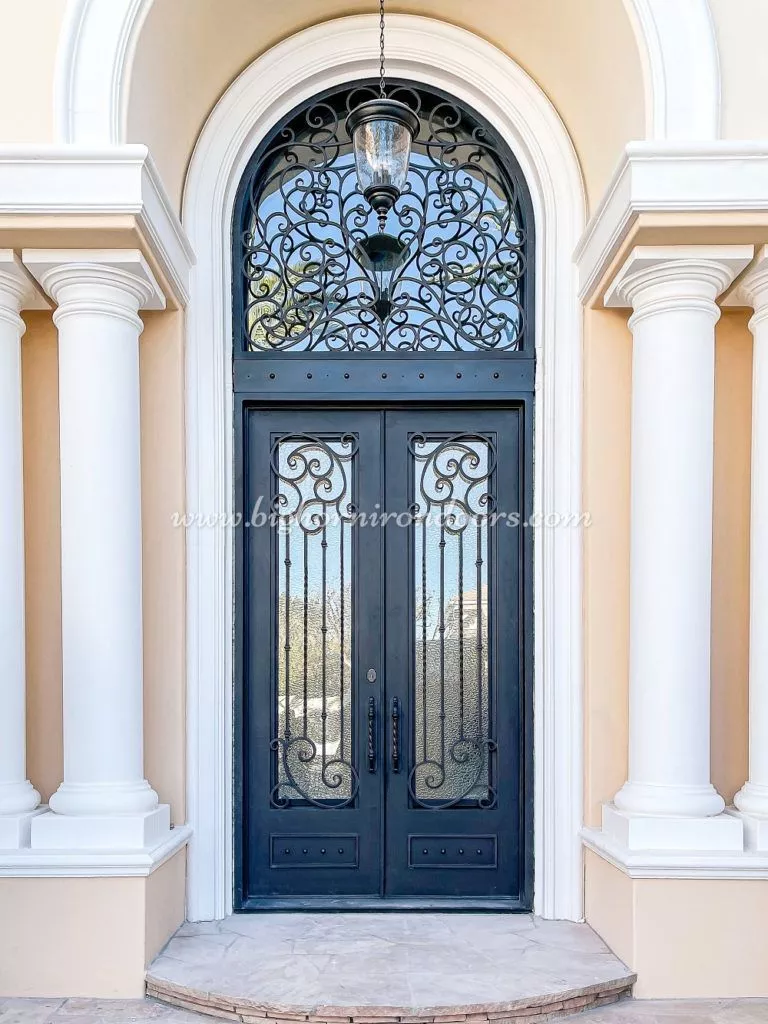 The transom is the part of the doorway that gets installed above the door frame. This is generally decorative glass that adds more natural light to the home. This is also highly customizable, as it can come in all shapes and sizes.
Sidelights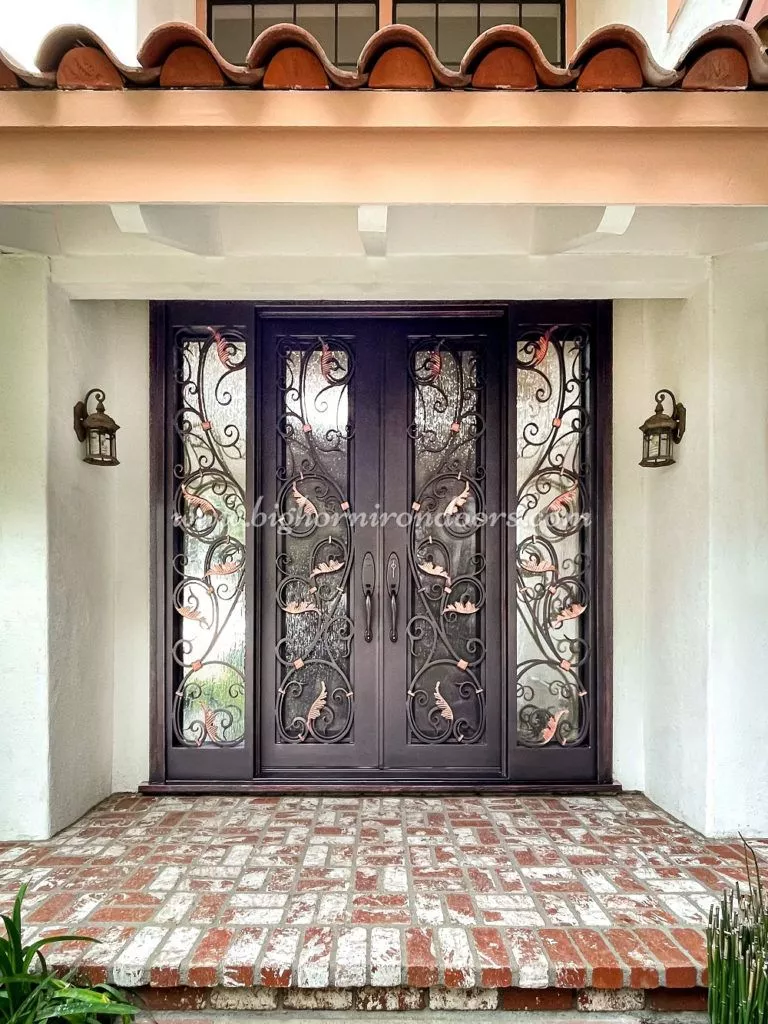 The sidelights are like the transom, except that they're vertical and on either side of the door jamb. These are also highly customizable in how they can appear.
Strike Plate
The strike plate is a small metal plate attached to the door jamb. This is the piece that the door bolt is able to pass through to keep the lock in place and the door secure.
Roller Catch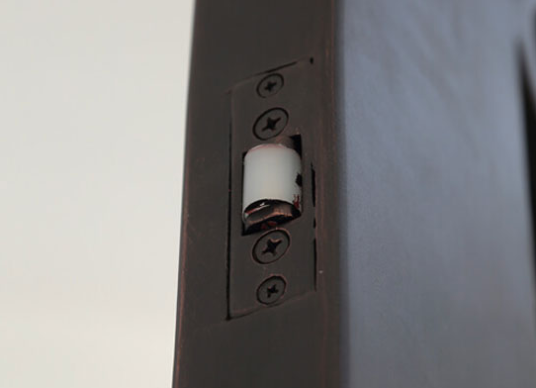 For iron doors with a pull handle configuration, the roller catch is the part of the door that ensures it stays closed when it's not locked. The roller catch is also able to prevent the door from blowing open in the wind.
Flush Bolt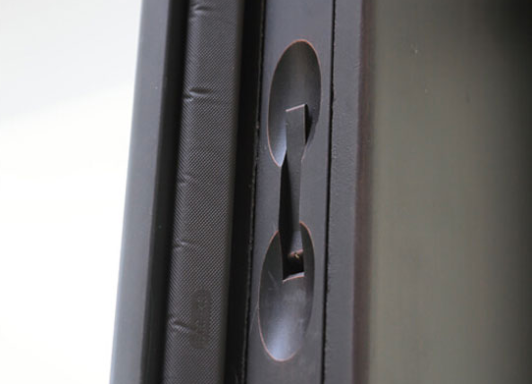 Flush bolts are locking mechanisms used in double door designs. These are installed on the sides of the door and secure the door in place with bolts that extend into the top and bottom of the door frame.
Key Lock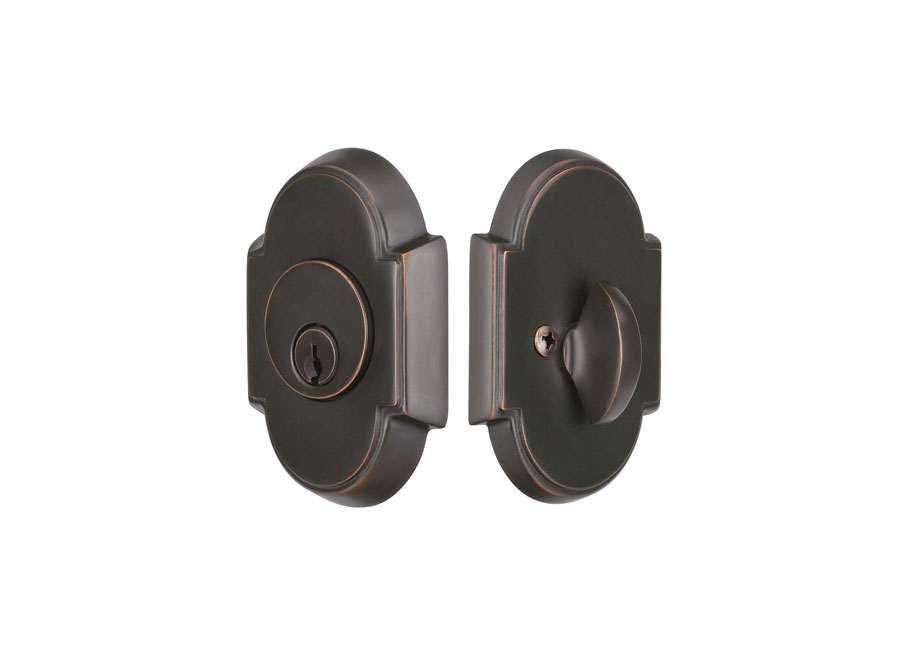 The key lock is whatever type of locking mechanism you have installed in your wrought iron door. There are several types of locks you can choose from, including classic deadbolt locks and newer smart locking mechanisms.
Door Sweep
The weatherstripping that gets attached to the bottom of the door is called the door sweep. This creates a seal between the door and the door frame, preventing any gaps between the inside and outside of your home.
Wrought Iron Doors Specifications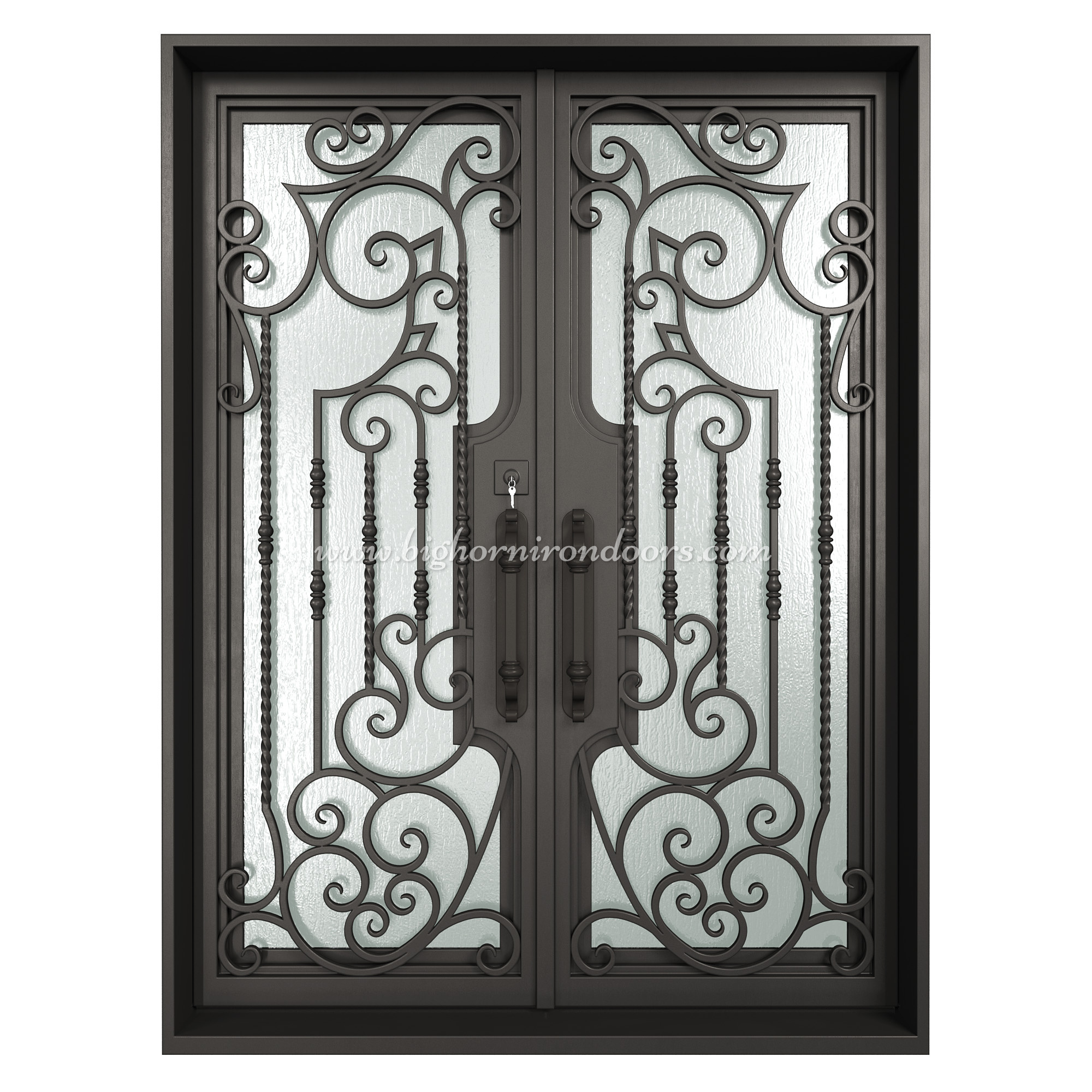 When you order a custom wrought iron door, there are different specifications you can request. Fully understanding what these specifications are will ensure you're getting the best door for you and your home.
Thermal Break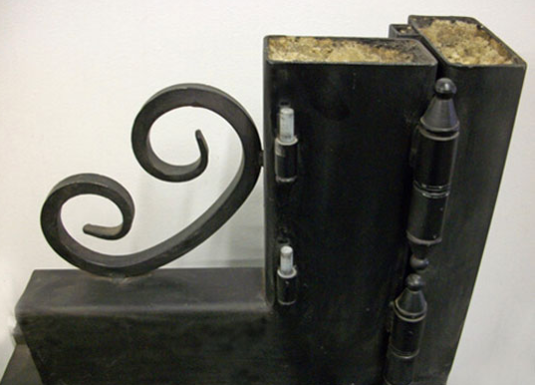 Choosing to have a thermally broken door is a great option no matter where you live. Essentially, a thermally broken door is well-insulated so you're not losing any heat in the winter or getting too hot in the summer. Thermally broken doors are built with thermal breaks inside them. These thermal breaks are generally made of polyurethane foam filling, weatherstripping seals, and waterproofing feathers.
Inswing/Outswing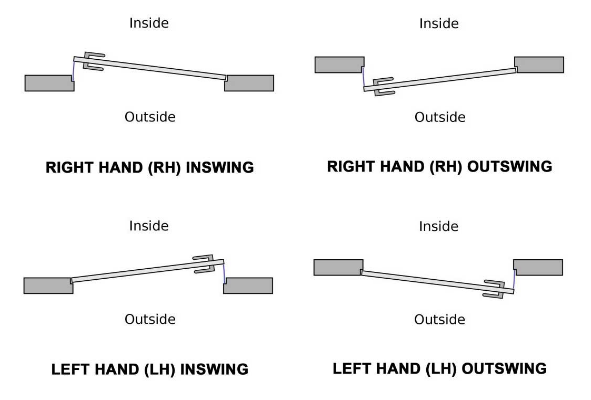 The difference between an inswing and an outswing door is pretty much how it sounds. For an exterior door, an inswing door opens into the home, and an outswing door opens away from the house. There are benefits to either option, but whichever you choose will mostly depend on the weather in your region. Inswing doors are the better option in colder areas where snow is expected in the winter. This is because outswing doors can be challenging to open against packed snow. However, outswing doors are more secure than inswing doors, as they're much more difficult to break in. That being said, if you're not worried about snow in the winter, then an outswing door is the more beneficial option for you.
You will also be given the option of having the door swing on the left or the right. Unlike with the inswing or outswing option, this is purely a personal preference decision.
Finish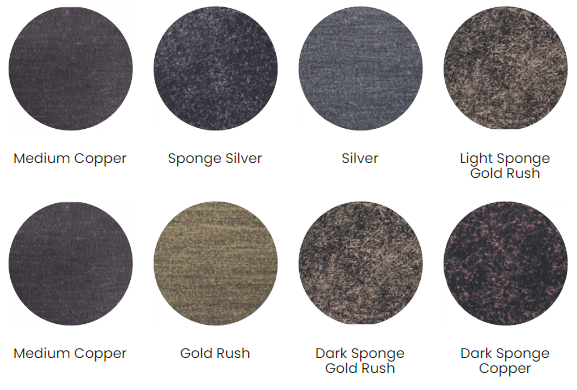 One of the options you have when creating a custom door with us is to choose your wrought iron door's finish. This is essentially choosing the color of your door, and we offer a wide variety of attractive options.
Glass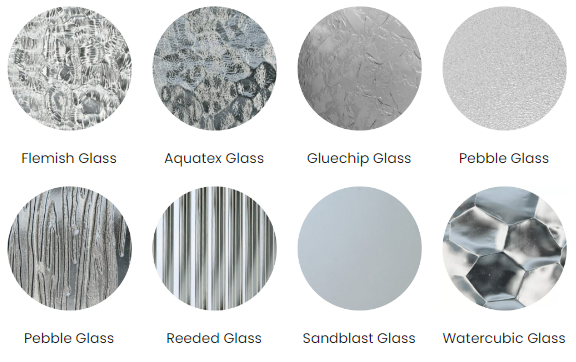 Wrought iron doors generally have glass in them, so you're also able to choose the type of glass in your door. What you choose here will likely boil down to which glass you like the look of most and how private you want your glass to be. If you're concerned about the amount of privacy you'll have with glass in your door, a great option to get past that without simply foregoing glass is to get privacy glass. Many types of decorative glass are designed to provide a certain amount of privacy, ranging from just a little private to completely private. When ordering a door of your own, just make sure you know what kind of glass you're ordering if you're concerned about privacy.
Hinged Glass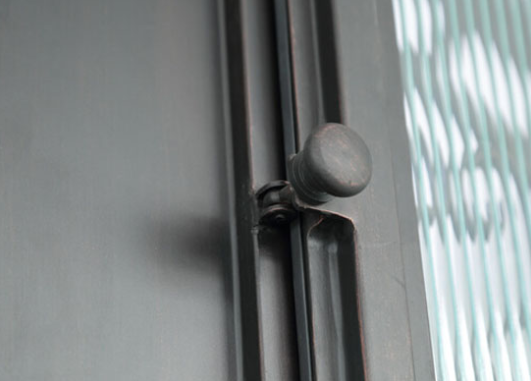 Having hinged glass on your door means you're able to open and close the glass panel that comes in the door. This option offers a few conveniences, as it makes cleaning the glass much easier, and you're able to leave the glass open to let a breeze into your home.
Hinged Glass Lock
Choosing a door with hinged glass means that the door will also have an extra lock for the hinged glass to secure it in place.
Now that you're familiar with the terminology, let's dive into how to fix common wrought iron and steel doors problems so you can ensure your door lasts a lifetime.
Custom Order Your Wrought Iron Door from Bighorn Iron Doors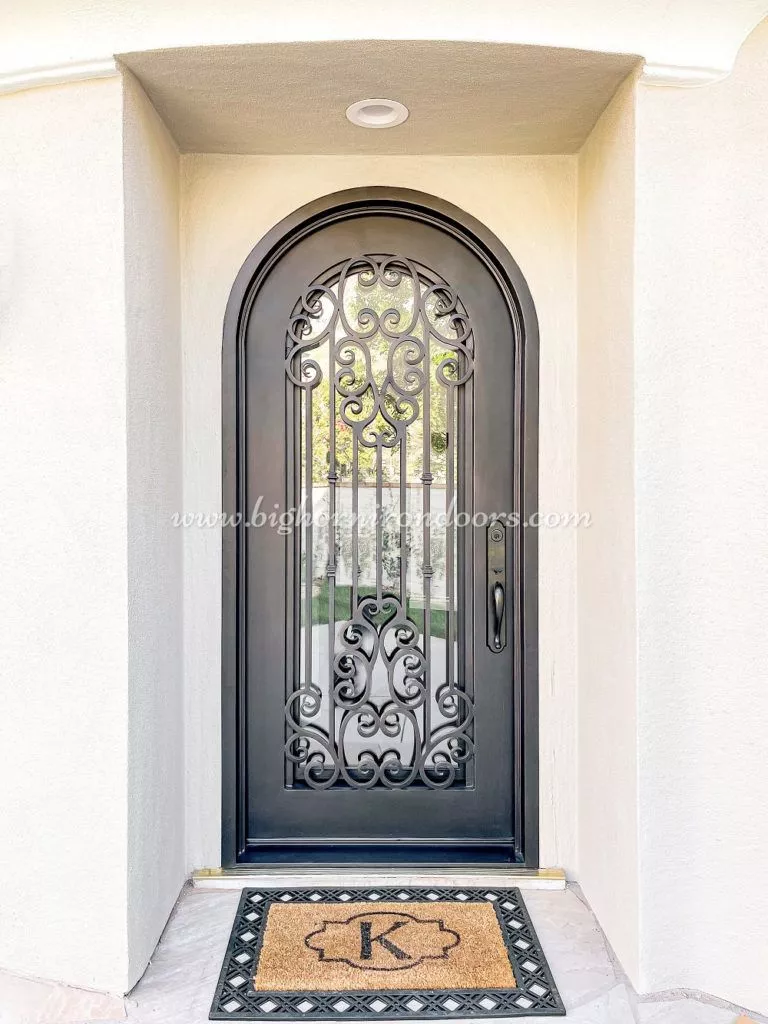 At Bighorn Iron Doors, we pride ourselves on our masterfully crafted products. We put our utmost care and attention into every wrought iron and steel door we manufacture to ensure each customer receives a secure yet beautiful door. If you're looking for something unique that will bring personality and appeal to your home, look no further than Bighorn Iron Doors. With our extensive customization options, you will have the opportunity to pick out the features, size, and look that will fit perfectly into your house. Contact us online or call (833) 811-7199 to learn more about our wrought iron and steel doors and how you can place a custom order.