All you need is a set of steel French doors to create a beautiful and memorable entranceway for your Scottsdale home. Steel French doors exude so much elegance, leading some people to assume they wouldn't be able to afford them. At Bighorn Iron Doors, however, you can find huge discounts on some of our most popular single and double steel French doors.
(Image from Bighorn Iron Doors)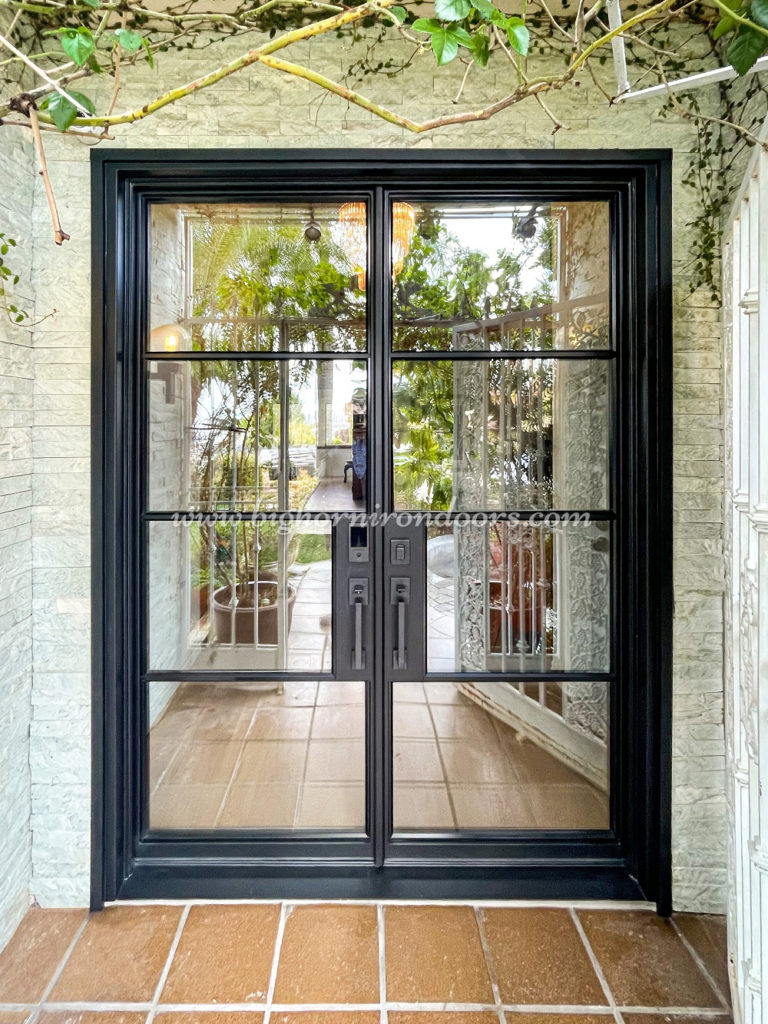 Why Shop Steel French Doors With Bighorn Iron Doors?
People don't put their trust in Bighorn Iron Doors for our great prices alone. We're proud to have the largest inventory of doors in the US, including an impressive array of steel French doors.
Our doors are fairly priced, but they're also of exceptional quality. They're made using cutting-edge techniques from 12 gauge steel, giving them the durability, strength, and security you deserve. With their water and corrosion resistance, you can count on these doors to withstand every season in Scottsdale.
Featured Deals on Steel French Doors
When you shop steel French doors with Bighorn Iron Doors, you can save hundreds to thousands of dollars on select models. We're always offering new deals and discounts on our French doors, including:
With savings as high as 60%, you can find an amazing steel French door for your entranceway without going over budget. Our sales include all different types of steel French doors, including single doors, double doors, inswing doors, outswing doors, and much more. Not sure how to select the right door for your home? Consult our steel French door buying checklist for a helpful in-depth guide.
(Image from Bighorn Iron Doors)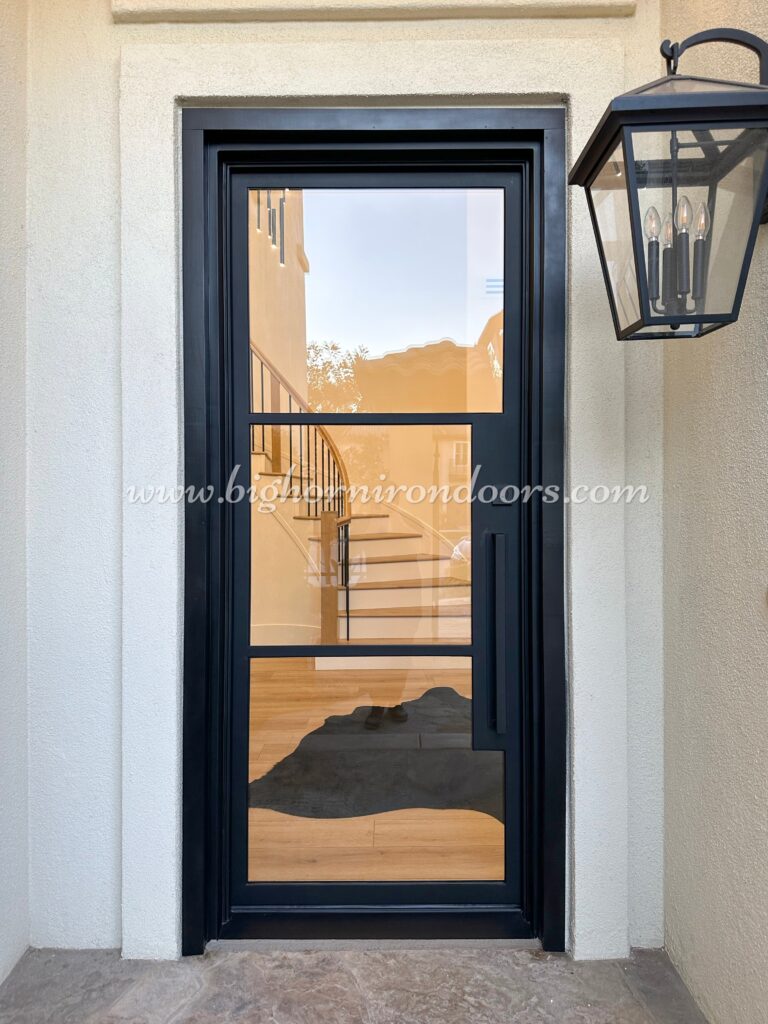 Are Steel French Doors Worth It?
Steel French doors can cost more than some other door types, but they're a worthy investment for several reasons. The first is that steel is stronger and more secure than other materials like wood and fiberglass. They're very long-lasting and can go decades without having to be replaced, which is an appealing feature for home buyers.
Speaking of home buyers, steel French doors are a great way to boost your curb appeal and increase property value. They're visually appealing and can complement different home aesthetics. Other benefits of steel French doors include their energy efficiency (with our weather-tight T-Astragal), universal beauty, and ability to let in natural light. The added natural light in your home can make it appear much more spacious and welcoming.
With all these benefits, it makes sense that steel French doors are pricier than your standard fiberglass option. Thankfully, you can easily save on French doors by shopping from Bighorn Iron Doors' fantastic discounted selection.
Browse Our Excellent Deals and Discounts Today
Shop affordable French doors in Arizona by browsing the Bighorn Iron Door website. We have one of the best selections of interior and exterior French doors in the country. If you're interested in other door types, please check out our wrought iron doors, pivot doors, pocket doors, and more in our gallery.
If you have any questions for our team, please don't hesitate to get in touch. To contact us, please email sales@bighornirondoors.com, call (833) 811-7199, or complete our inquiry form. We'll get back to you as soon as possible.
(Image from Bighorn Iron Doors)