Beautifying your entranceway doesn't have to cost a fortune. With Bighorn Iron Doors, you can save thousands of dollars on some of the country's most gorgeous wrought iron doors. Take advantage of our discounts and sales to give your Weston home a transformational makeover. We have sales on single-entry and double-entry doors of all shapes, sizes, and styles!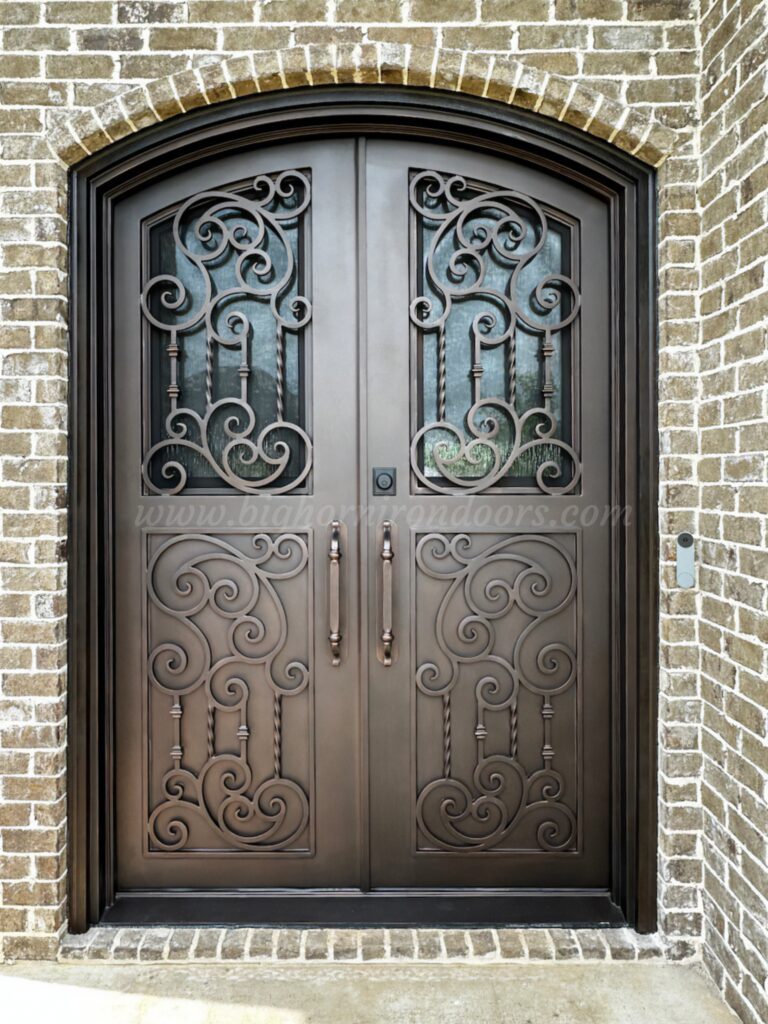 (Image from Bighorn Iron Doors)
Why Choose Bighorn Iron Doors for Discounted Iron Doors
Shop with Bighorn Iron Doors to enjoy a 24/7 wrought iron door sale. We're always offering major discounts on countless iron doors, including our most popular single- and double-entry doors. Built to last for at least 30 years, our doors are strong, durable, and incredibly secure.
Don't let the affordable prices fool you — our iron doors are top-of-the-line. We only use the best materials and techniques to ensure each is as impressive as the last. With great deals and excellent quality, our doors make upgrading your home as easy as can be.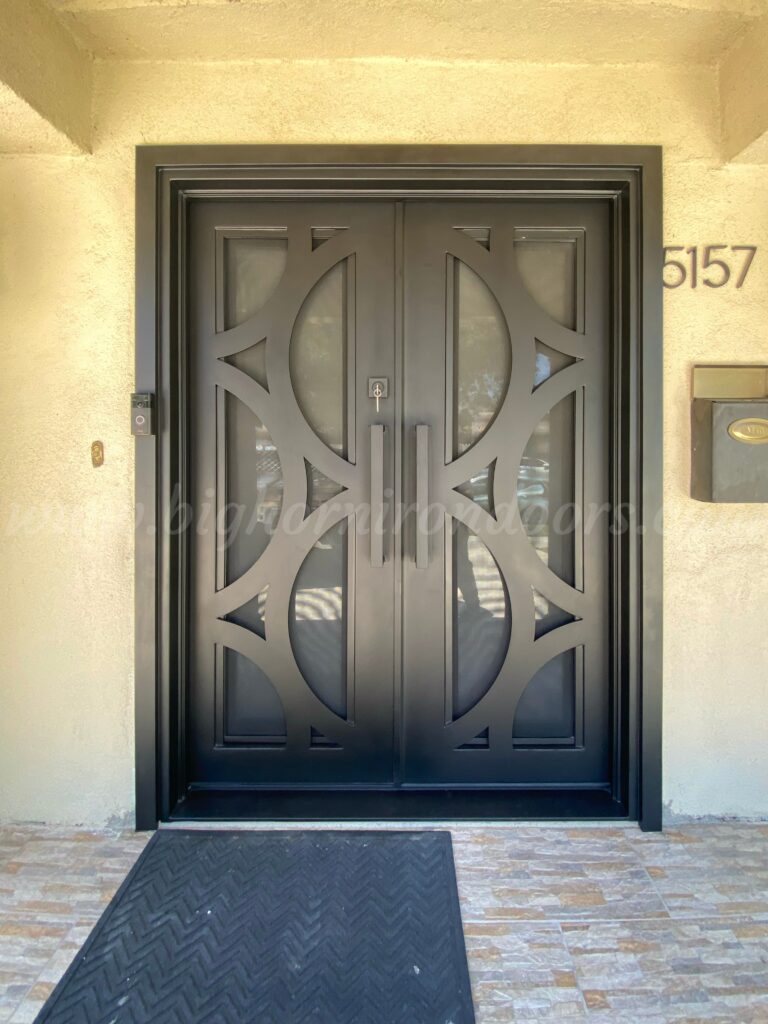 (Image from Bighorn Iron Doors)
Save on Wrought Iron Doors With Our Latest Sales
Our inventory of wrought iron doors includes single- and double-entry doors of all styles, including Mediterranean, Contemporary, Art Deco, Italianate, Spanish, and more. Take a look at the fantastic discounts offered on some of our most popular doors.
Single Wrought Iron Doors
These are some of the single-entry iron doors that have been heavily discounted on our website:
Double Wrought Iron Doors
Check out some of the most affordable double-entry iron doors offered on our website:
Bighorn Iron Doors is making it possible for homeowners across Florida to purchase wrought iron doors without breaking the bank. The beauty and security of wrought iron doors shouldn't be gatekept. Visit our website regularly to see our latest discounts and sales!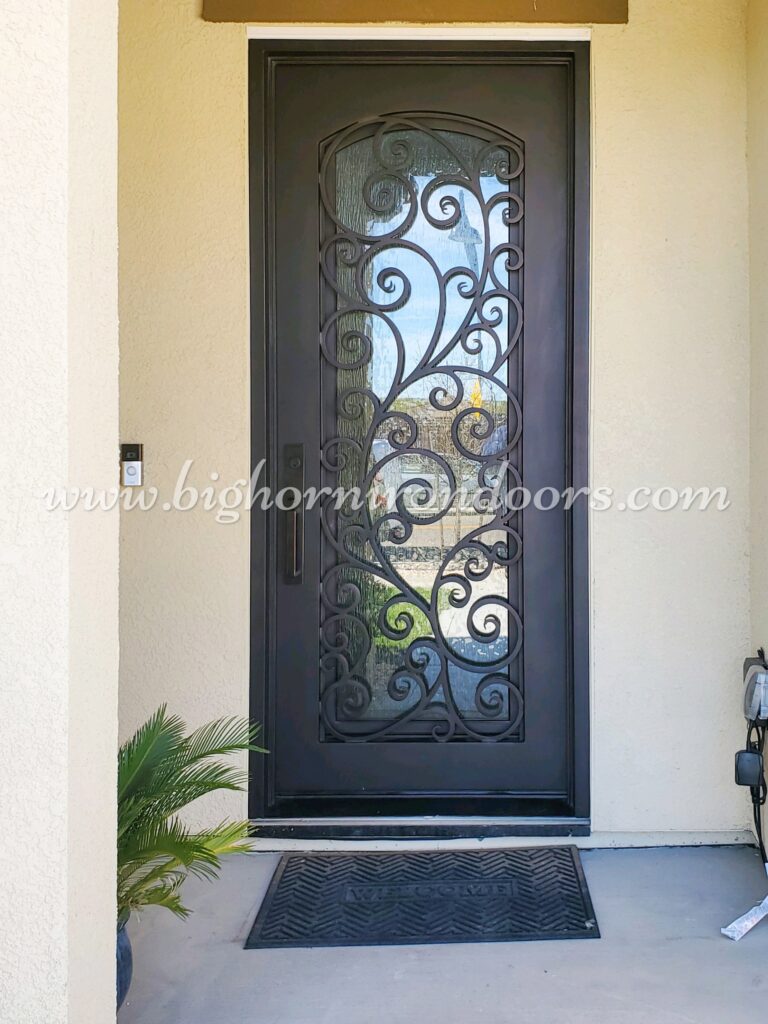 (Image from Bighorn Iron Doors)
A Smart Investment for Florida Homes
Iron doors are a safe and smart investment for Florida homes, as they're uniquely suited to the state's climate. Our wrought iron doors are resistant to rust, rot, and other forms of water damage. This is a must for any door in Florida, given the state's humidity.
More importantly, are iron doors hurricane-proof? Florida endures more hurricanes than any other state, so the ability to withstand them is essential. Thankfully, iron doors are widely considered the best doors for hurricanes. We're proud to manufacture hurricane-proof doors that can handle the intense winds and pressures of a Florida hurricane.
Save on Wrought Iron Doors in Florida
There's no better place to buy iron doors in Florida than Bighorn Iron Doors. As the largest distributor of iron doors in the US, we offer a diverse inventory you can't find anywhere else. Take a look at our gallery to browse our iron doors, steel French doors, pivot doors, pocket doors, and more. You'll find something within your budget that satisfies your wants and needs.
If you have any questions about wrought iron doors, delivery, customization, or anything else, please contact our team. Reach out at your next convenience by emailing sales@bighornirondoors.com, calling (833) 811-7199, or completing our inquiry form. We look forward to hearing from you.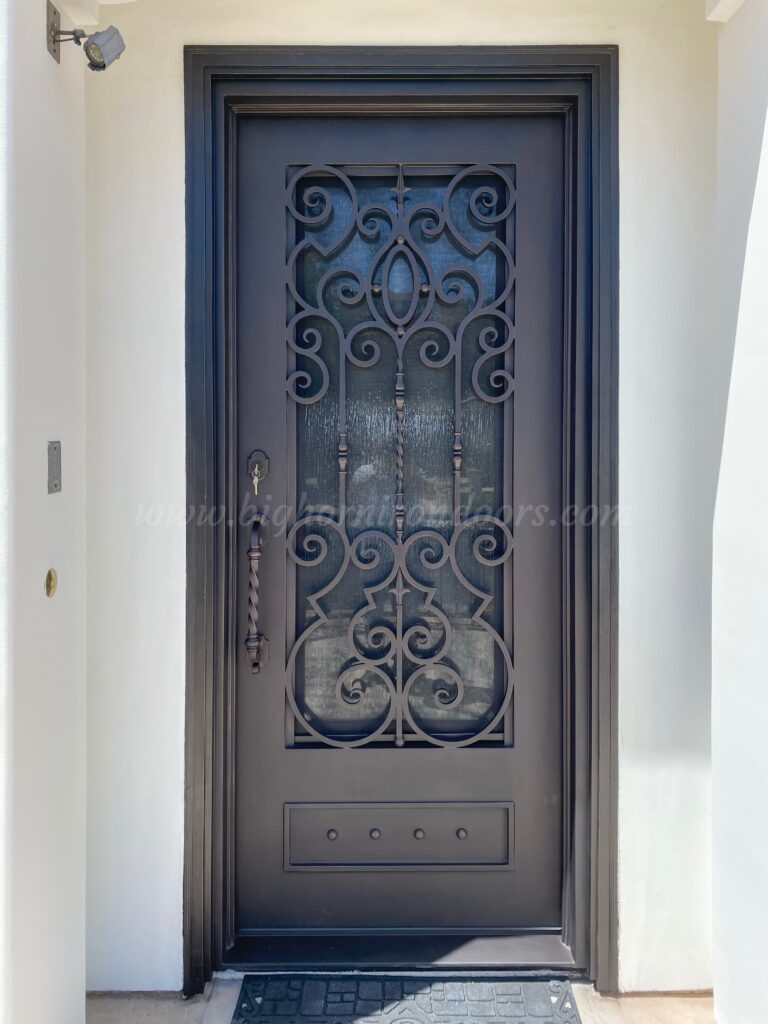 (Image from Bighorn Iron Doors)