Tuscan iron doors are adored for their beauty and romance, making them an excellent choice for entry doors everywhere. Installing one of these iron doors in your Texas home is sure to increase your curb appeal and enjoyment of your own living space.
What is a Tuscan Iron Door
The homes of old Italian villages inspire Tuscan-style architecture. This architecture embraces these homes' naturalistic and rustic nature, showing off the beauty of these aspects. As such, these homes rely on natural materials and colors. The color palette of Tuscan architecture is generally derived from terra cotta, wood, and stone.
Tuscan iron doors provide a rustic and elegant look to match the features of this architectural style. The wrought iron of the door perfectly fits in with the natural materials of the homes while enhancing the entire image. The entry doors for Tuscan-style homes are also known to be large double doors with arched tops.
Why Choose a Tuscan Iron Door for Your Texas Entryway?
With all the styles of doors you could choose from, why decide on Tuscan? There are plenty of great reasons why a Tuscan-style door is the right one for you and your home.
Create Diversity
Tuscan-style homes aren't all that popular in Dallas, meaning you can bring some charming diversity to your neighborhood. With your home likely surrounded by Craftsman, Ranch, and Southern-style homes, you can create some change and stand out from the crowd with your new Tuscan iron door. However, with the increased popularity of Mediterranean homes, you won't have to worry about sticking out like a sore thumb. Mediterranean and Tuscan-style architectures are similar in many ways, including the use of wrought iron details.
Have a Safe Home
Tuscan iron doors aren't only gorgeous, they're also extremely safe, especially in comparison to other doors. Iron doors are one of the most durable and secure options on the market. Their rigid material is resistant to damage, making them challenging to break into. A Tuscan iron door is a great way to keep your home safe from unwanted intruders and the dangers of strong winds that Dallas often deals with.
Improve Your Curb Appeal
Tuscan iron entry doors are a sure way to improve your curb appeal, enhancing your home's value in the process. If you ever want to sell your home, having an appealing entryway is a must – that's the first thing people see when they visit your home. Buyers will make their first impressions based on your entry, and your Tuscan iron door will always impress! Even when you're not trying to sell your home, your neighbors and your guests will all be able to appreciate the beauty of your entryway.
Order Your Tuscan Iron Door From Bighorn Iron Doors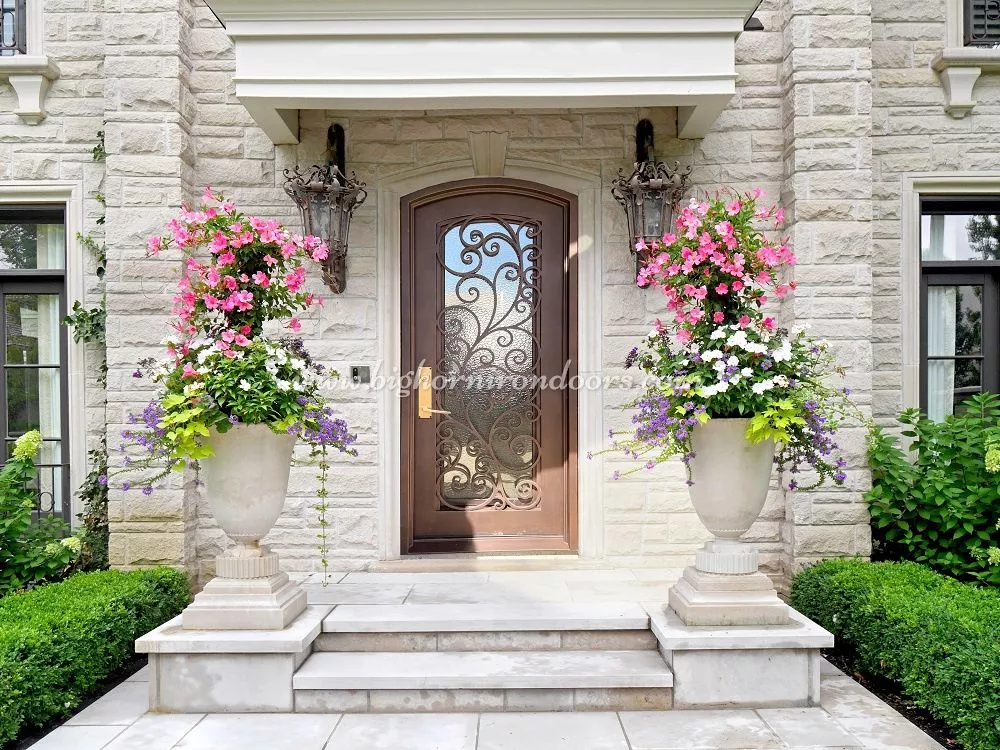 Bighorn Iron Doors creates wrought iron and steel doors of all kinds and styles, including Tuscan iron doors. We also offer the opportunity to order custom iron doors to ensure you're getting all the features you desire. Contact us today to learn more about our products and how you can order your own door.