Bighorn Iron Doors is known for having the largest inventory of doors in the United States. Still, even with a massive inventory, it's possible we might not carry the perfect door for your home. That's why we offer detailed customization services that allow you to easily alter your door's color, size, swing, and more. Learn more about ordering a custom wrought iron door and our excellent customization options below!
(Image from Bighorn Iron Doors)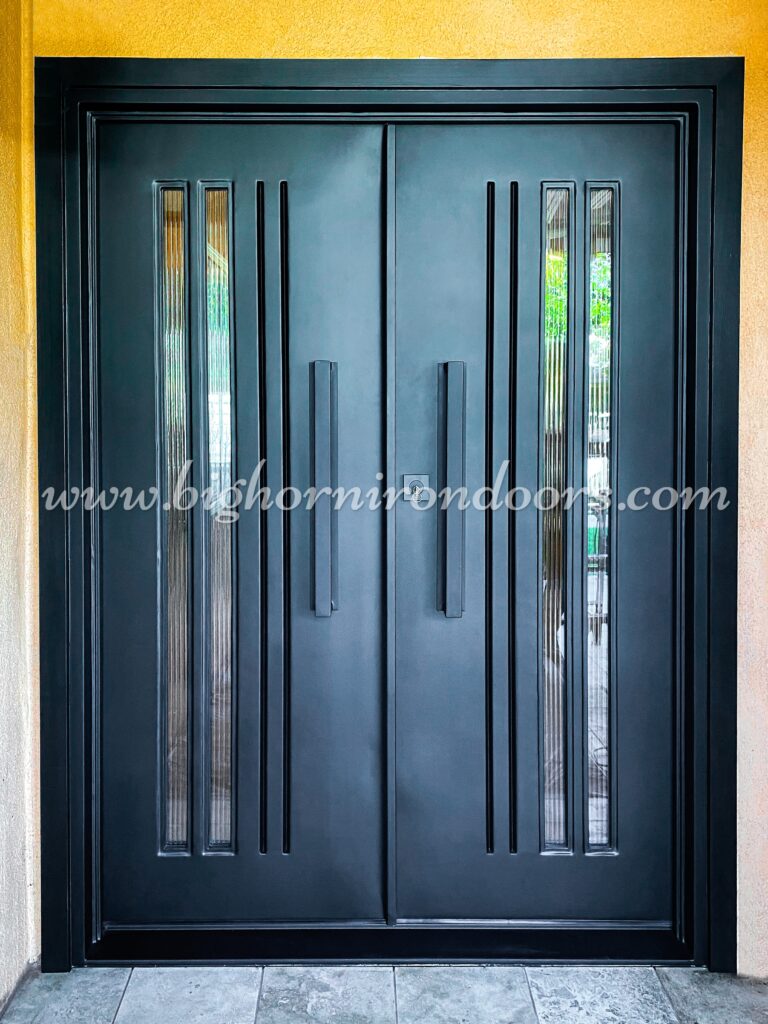 Why Invest in a Custom Entry Door?
Your home's exterior is the first thing you, your guests, and future potential home buyers see. An entry door that's worn down or simply doesn't complement your home can have a huge impact — it can worsen your curb appeal or even lower your property value. A great entry door, however, can have the opposite effect.
Exterior doors have a better return on investment than interior doors. This makes them a smart place to invest a little more money. A custom entry door that's been tailored to your home's colors and style is an effective way to attract home buyers and increase your property value.
Browse Our Countless Customization Options
Crafted from the very best materials, our custom one-of-a-kind doors will completely transform your entranceway. Our skilled artisans will work closely with you to create an iron door that suits your preferences and your home's architecture. With our countless customization options, our team can develop the perfect iron door for any home.
With Bighorn Iron Doors, you can customize various aspects of your iron door.
Color: Our many color options include medium copper, gold rush, and silver.
Size: We can alter the arch and size of your door to accommodate your home and doorway.
Glass: Choose from different glass types like rain glass, sandblast glass, and pebble glass.
Swing: We can customize your door with right-handed or left-handed inswing or outswing.
The price of your custom door will vary depending on its size and your selections, though they tend to cost more than our pre-made door. For reference, pre-made doors like our Azati Single Door and Gigi Double Door cost $1,370 and $3,600, respectively. Reach out with the height and width (if you have it) of your ideal iron door and we'd be happy to give you a free quote.
(Image from Bighorn Iron Doors)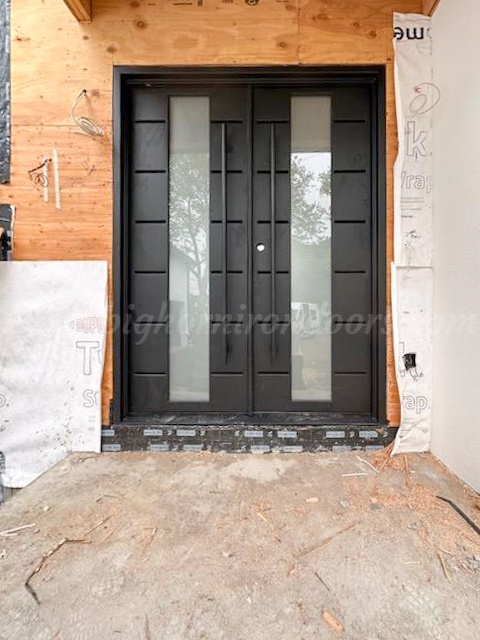 Put Your Trust in Bighorn Iron Doors
There are so many benefits to shopping with Bighorn Iron Doors. Along with being fully customizable, our iron doors are exceptionally high-quality. Each one is created using the latest techniques and the thickest steel in the industry — 12 gauge steel. The quality of our doors is reflected in their impressive durability, strength, and security. You can trust this powerful, weather-tight door to protect your home's interior from the elements.
Order a Custom-Made Iron Door Online
With Bighorn Iron Doors, you can order a custom iron door that's perfectly suited to your home. That said, we encourage you to browse our gallery of iron doors, steel French doors, pivot doors, and more. You may find inspiration for your custom door or discover that we already have the door you're looking for in stock.
If you have any questions about our custom iron doors or anything else, please don't hesitate to reach out. You can contact our team by emailing sales@bighornirondoors.com, calling (833) 811-7199, or filling out our inquiry form. We look forward to helping you bring your dream door to life!
(Image from Bighorn Iron Doors)