Hinged doors are the standard, but that doesn't mean they're the best. Pivot doors, namely metal pivot doors, are becoming a more popular option for Miami homeowners. If your entranceway needs a refresh, a pivot door could be the perfect option.
What sets pivot doors apart is that they hinge from the top and bottom rather than the side. They swing on a concealed axis, giving them a unique and fluid movement. So, why are pivot doors a great choice for homes in Miami? What makes pivot doors so appealing? Read on to learn more!
(Image from Bighorn Iron Doors)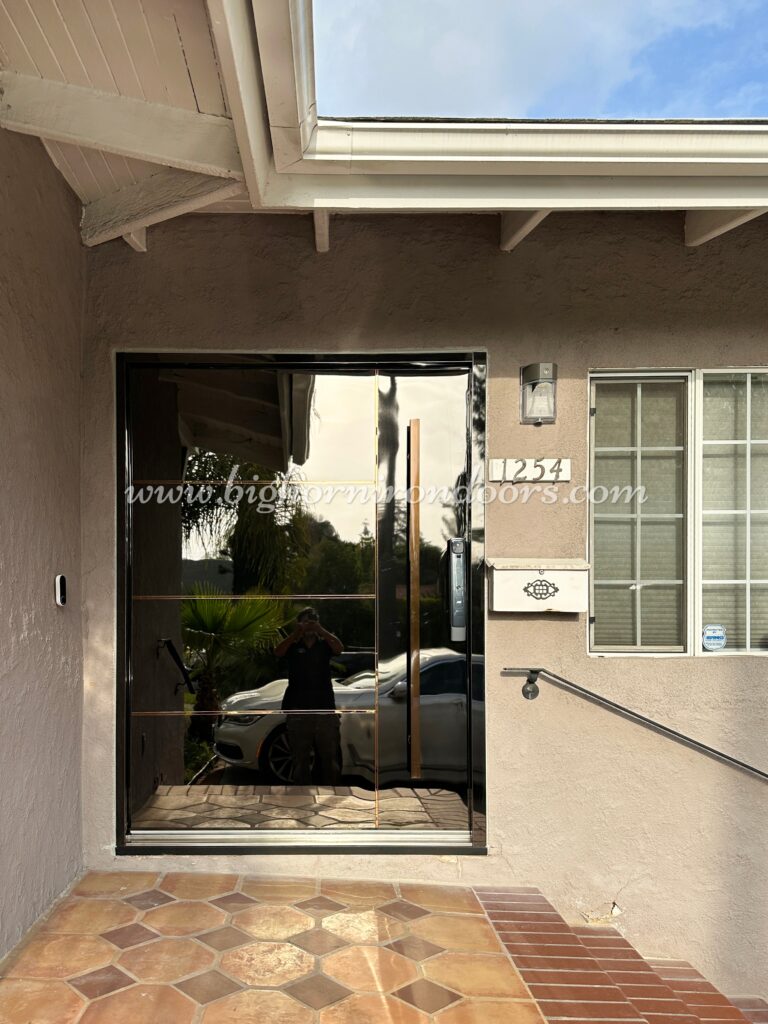 What Are the Benefits of Pivot Doors?
The many advantages of pivot doors come from their construction, which is quite different from your standard door. Here are just a few of the many benefits of investing in a pivot door for your Miami home:
They have a versatile style that can complement many home aesthetics.
They have a larger opening, ideal for moving furniture.
They operate silently using simple hardware.
They can make your home feel more spacious.
They take up less space than standard hinged doors.
They can be built wider than other doors.
They offer a better view of the outdoors when opened.
Are Metal Pivot Doors Suited to Miami Homes?
If you're shopping for doors in Miami, you should definitely consider a metal pivot door. Our metal pivot doors may cost a bit more than a wood or fiberglass door, but they're incredibly durable, secure, and built to last for decades. They're also very weather- and corrosion-resistant, making them suited to Miami's humid summer and dry winters.
It's a seller's market in Miami, and there's no reason to believe that'll change any time soon. If you're thinking of selling your home in the next few years, upgrading your entry door is a wise investment. A metal pivot door's unique look and chic style can make your home more memorable, increase your property value, and boost your curb appeal.
(Image from Bighorn Iron Doors)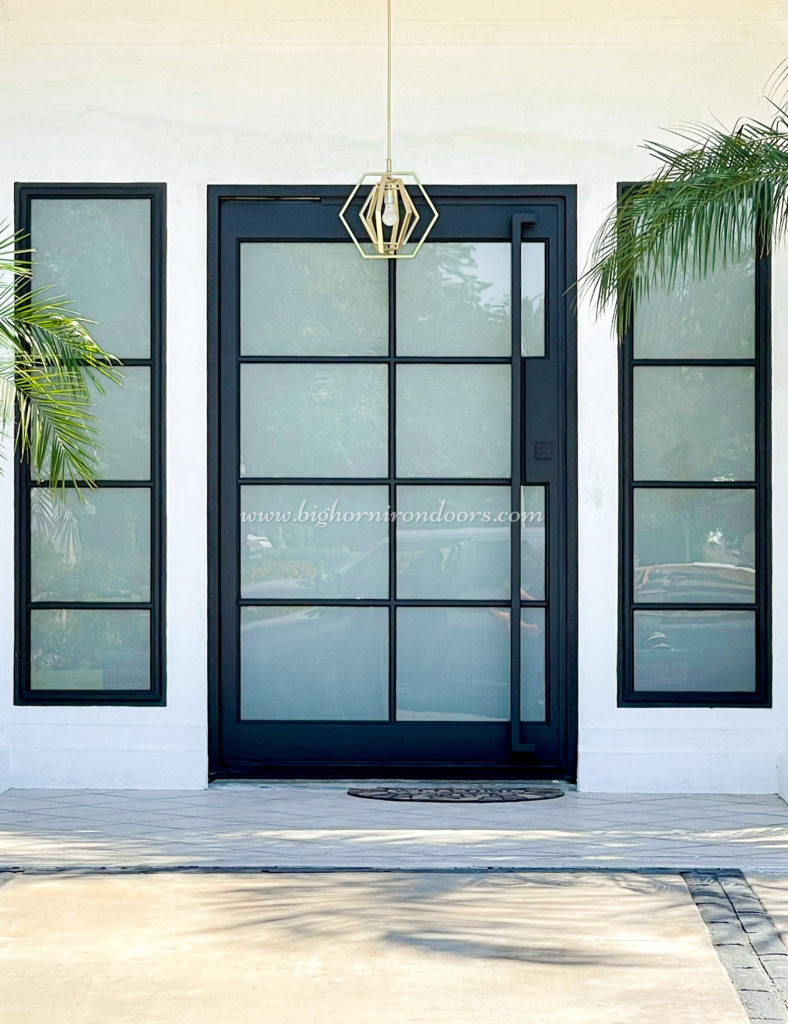 How Expensive Are Metal Pivot Doors?
At Bighorn Iron Doors, we offer a wide selection of affordable metal pivot doors to shoppers across Florida and beyond. On our website, you'll find countless deals and discounts on pivot doors, including:
With discounts as big as 60% off, you can find a metal pivot door for your Miami home without overspending. Our sales include a wide range of styles, colors, sizes, and swings to accommodate your home's aesthetic and architecture.
Shop Pivot Doors in Miami With Bighorn Iron Doors
Bighorn Iron Doors is the best place in the US to buy pivot doors online. We have the largest inventory of doors in the country, including a great line of modern pivot doors. Not sure if a pivot door is right for your Miami home? We also carry wrought iron doors, pocket doors, steel French doors, and more than you can view in our gallery.
Have any questions about our metal pivot doors, custom doors, or anything else? If so, please feel free to contact us by emailing sales@bighornirondoors.com, calling (833) 811-7199, or completing our inquiry form. We hope to hear from you soon.
(Image from Bighorn Iron Doors)