Are you thinking of upgrading the exterior doors of your Fort Worth home? If so, you'll want to invest in doors that can handle Fort Worth's snowy winters, humid summers, and everything in between.
The key is to buy doors that are made with high-quality material like steel, as steel doesn't rot or warp when exposed to moisture. If you're interested in the beauty and natural light offered by French doors, you can get the best of both worlds with steel French doors! So, are French doors weather-resistant? Are they sufficient doors for Texas winters and summers? Read on to find out.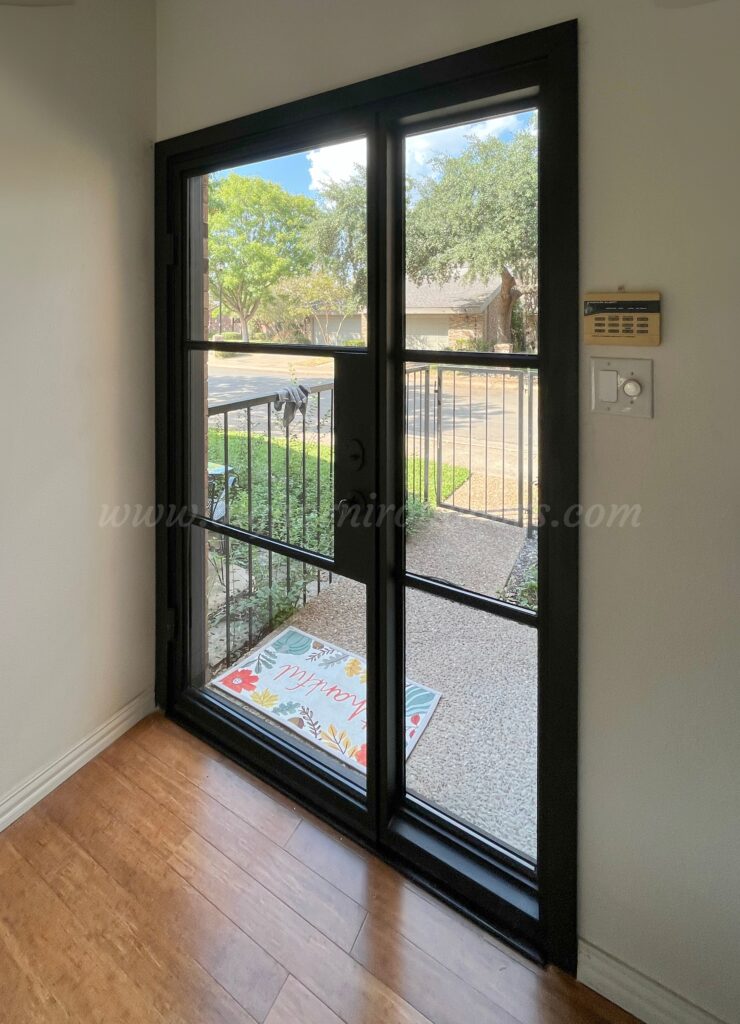 (Image from Bighorn Iron Doors)
Are French Doors Winter-Friendly?
Texas isn't known for having intense or unpredictable winters, especially when compared to the Northern states. That said, Fort Worth tends to get more snow than the rest of the state due to its higher elevation.
Even a few inches of snow — and the occasional storm — can damage a door that's not up to the task. Thankfully, French doors made of steel can easily withstand whatever strong winds and snow winter may bring. Steel French doors from Bighorn Iron Doors are weatherproofed and suitable for Fort Worth's coldest months.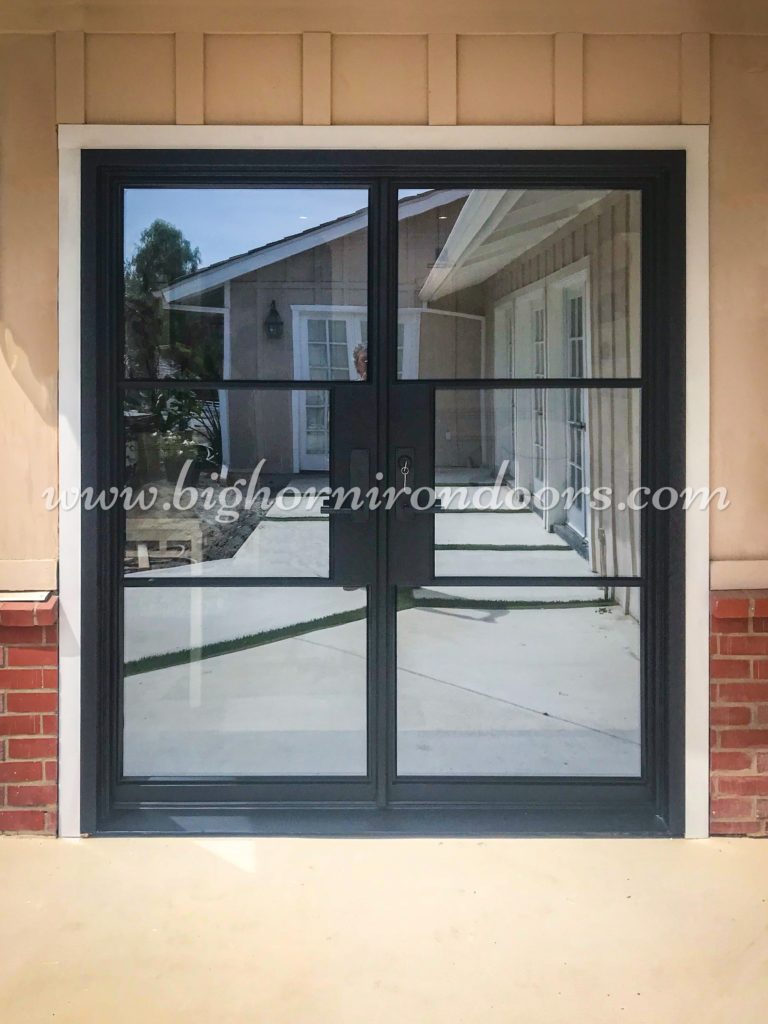 (Image from Bighorn Iron Doors)
Can French Doors Handle Fort Worth Summers?
Fort Worth has hot summers and can get quite humid. Cheaper doors made of wood or fiberglass can be negatively affected by humidity, causing them to rot, warp, and crack. Steel French doors, on the other hand, are mostly unaffected by humidity. Neither the steel nor the glass is vulnerable to damage from humidity, no matter how severe.
French doors are a great fit for Fort Worth summers. The glass will let lots of that summer sun into your home, making it appear more spacious. Quality French doors will also have a tight seal, ensuring that none of your cold air escapes.
Purchase Steel French Doors That Are Built to Last
The wide selection of steel French doors offered at Bighorn Iron Doors are built to last for decades. Made with premium-quality materials, they can easily withstand Fort Worth's summers and winters without rotting or warping.
Of course, steel French doors have plenty of advantages outside of their excellent quality. They're also stunning and in line with design trends in the area. This is important in case you ever intend to sell your home, as French doors are popular among potential buyers.
If you're intimidated by the idea of investing in a steel French door, we encourage you to check out our inventory. We're always offering huge sales and competitive prices on our doors. Here are a few more budget-friendly options that offer the weather-resistance you're looking for: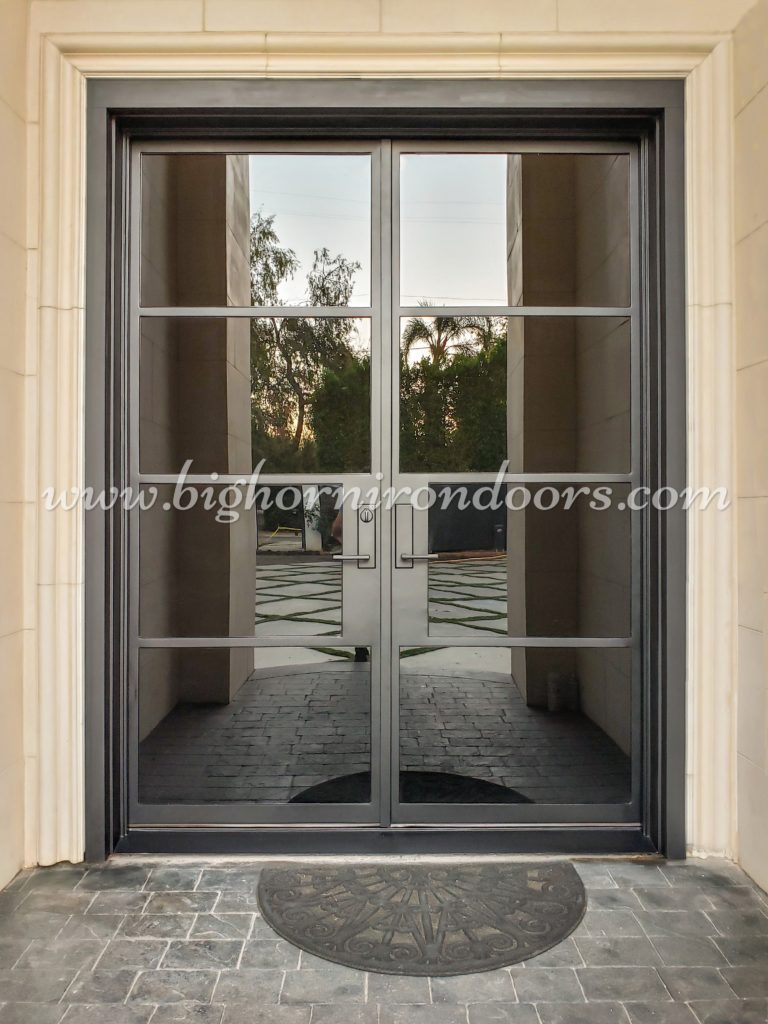 (Image from Bighorn Iron Doors)
Buy Steel French Doors in Fort Worth
If you're interested in buying steel French doors for your home, look no further than Bighorn Iron Doors. As the largest distributor of iron doors in Fort Worth, Texas, and the United States, we're confident we have the doors you're looking for. Browse our selection of French doors, wrought iron doors, pivot doors, and more in our gallery.
Have any questions about our doors, customization options, installations, or anything else? To get in touch with us, please email sales@bighornirondoors.com, call (833) 811-7199, or fill out our online contact form. We'd be happy to hear from you.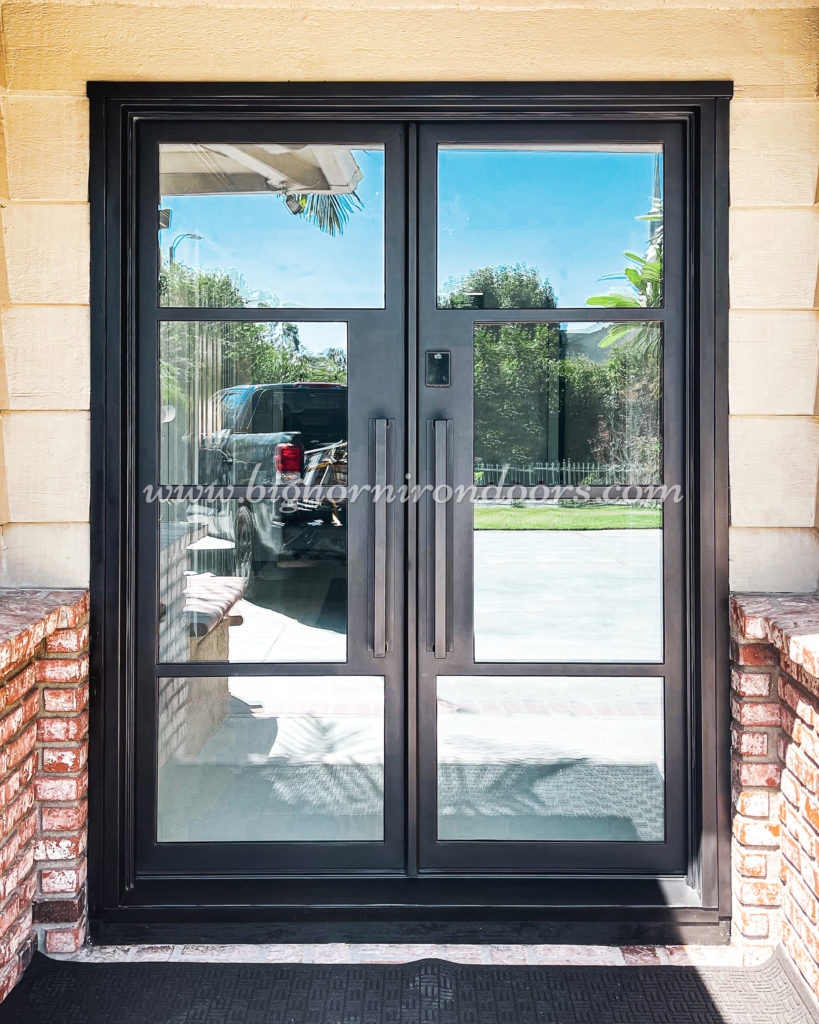 (Image from Bighorn Iron Doors)