Planning on making home upgrades in Houston? Then you should consider transforming your entranceway with a metal pivot door. These gorgeous doors will give your home a more sophisticated and elegant aesthetic. Curious about what these modern doors have to offer? Let's discuss the countless benefits of metal pivot doors and how to buy them at low prices.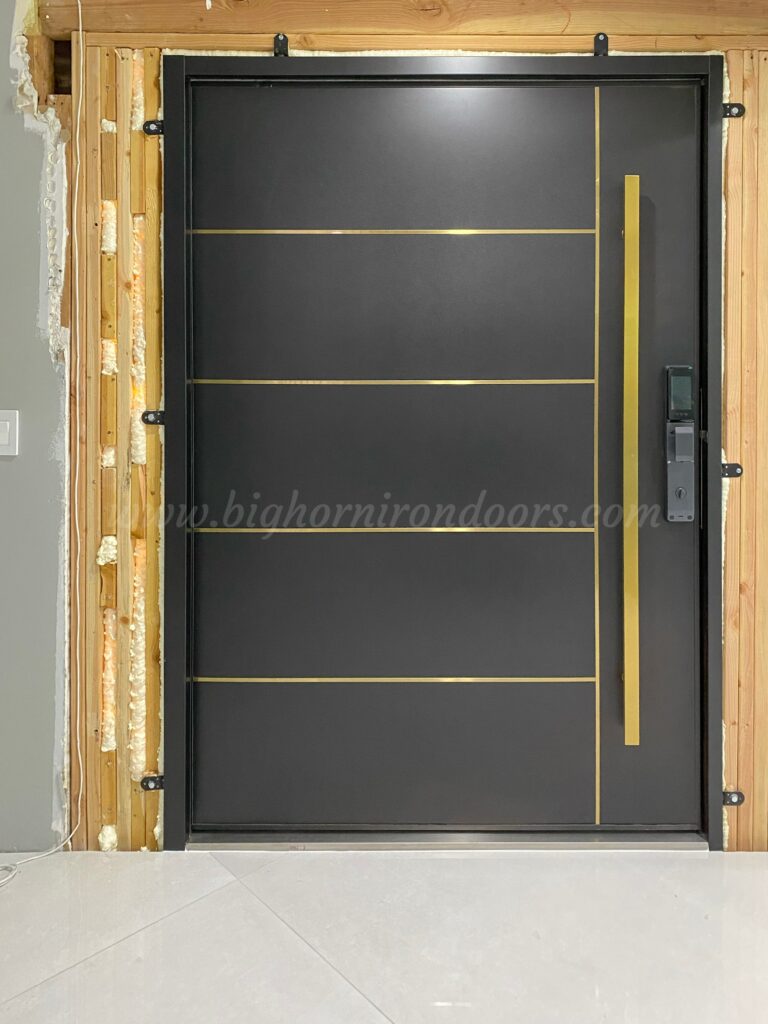 (Image from Bighorn Iron Doors)
Choose Metal Pivot Doors for Your Houston Home
There are so many benefits and advantages to metal pivot doors. They're incredibly aesthetically pleasing and have a luxurious and timeless beauty. Homeowners adore them for their sleek and attractive look. Metal pivot doors have been in line with the latest Houston design trends and should continue to be favored by home buyers in the area for years to come.
Of course, looks aren't everything. Here are several practical benefits to investing in a metal pivot door for your home:
They're energy-efficient, especially if you opt for insulated glass panels.
The pivot mechanism makes them very accessible and easy to use.
They're low maintenance and built to last (especially with our lifetime warranty).
They can increase the value of your home.
They allow more natural light into your home (depending on the model).
How Metal Pivot Doors Handle Humidity
Metal pivot doors are also uniquely suited to Houston's climate. Houston is one of America's 10 most humid cities. Humidity can cause some doors, like wooden doors, to crack, warp, and rot. Bighorn Iron Doors' metal pivot doors are weather-resistant and corrosion-resistant. You won't have to worry about them absorbing moisture and breaking down on you.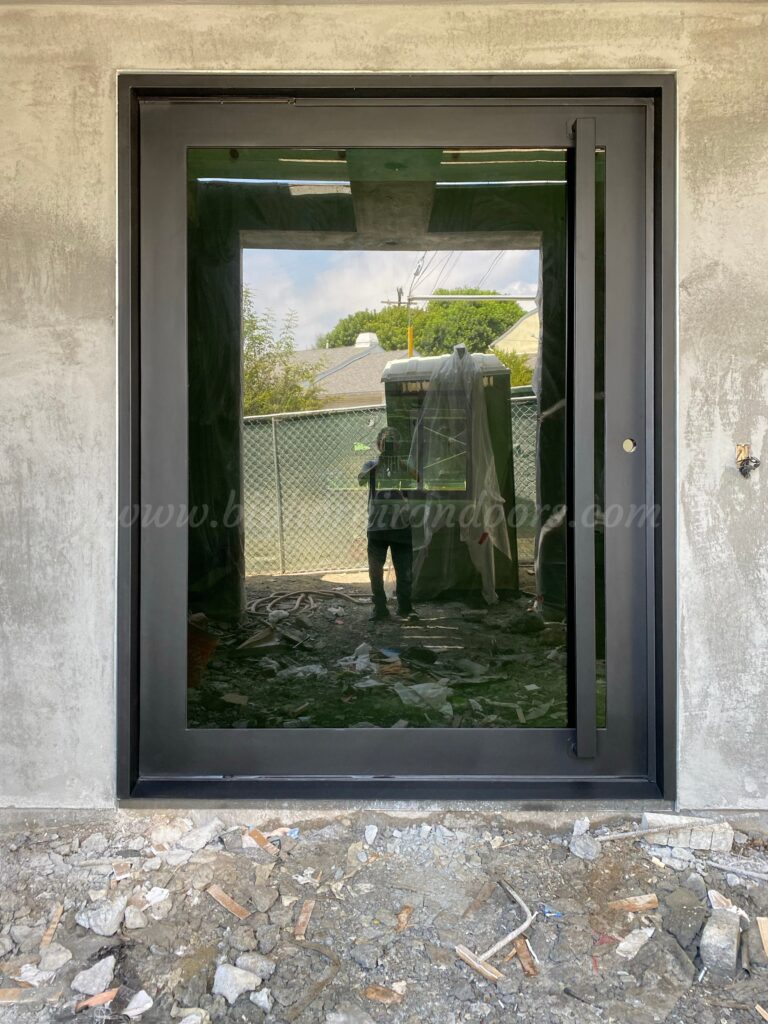 (Image from Bighorn Iron Doors)
See What Bighorn Iron Doors Has To Offer
Pivot doors tend to be more expensive than standard doors, but that doesn't mean you have to spend $10,000 on them. When you shop metal pivot doors online with Bighorn Iron Doors, you'll discover plenty of affordable options under $6,000, including:
Made from high-quality sheet metal and cast aluminum, our metal pivot doors are built to stand the test of time. Their visual appeal is only matched by their impressive strength and durability.
Our stunning selection has something for everyone, so please browse our inventory to find the perfect metal pivot door for your Houston home. If you can't find exactly what you're looking for, we'll make it for you. We have decades of experience handcrafting amazing pivot doors to suit our customers' exact wants and needs. You can choose the material (wood or metal), select a decorative glass, alter the size, and browse our hardware options. In the end, you'll have a pivot door that's perfectly tailored to you and your home.
Browse Affordable Pivot Doors in Houston
Buy pivot doors in Texas that won't break the bank with Bighorn Iron Doors. We're proud to be the largest distributor of iron doors in the US, but we also boast a great selection of steel French doors, metal pivot doors, and more. View some of our most popular doors and find inspiration for your home by checking out our gallery.
If you have any questions about our products, customization options, or shipping, please contact us at your next convenience. You can reach out to our knowledgeable team by emailing sales@bighornirondoors.com, calling (833) 811-7199, or filling out our contact form. We look forward to hearing from you soon.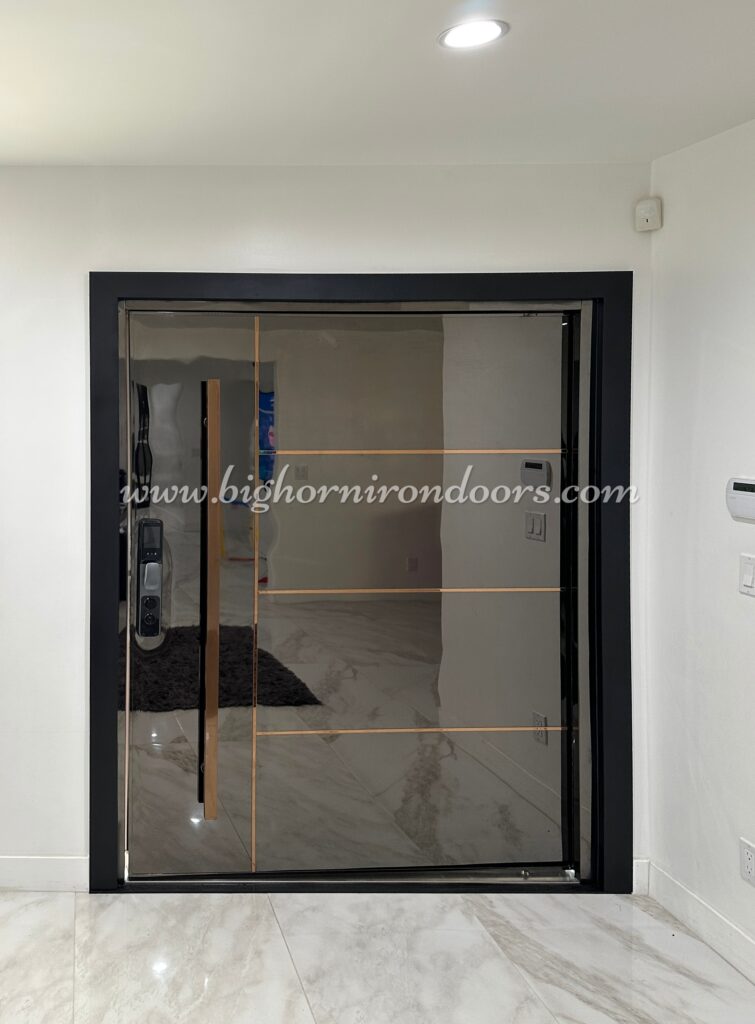 (Image from Bighorn Iron Doors)